Swapin Adds GBP Currency Support To B2C Solutions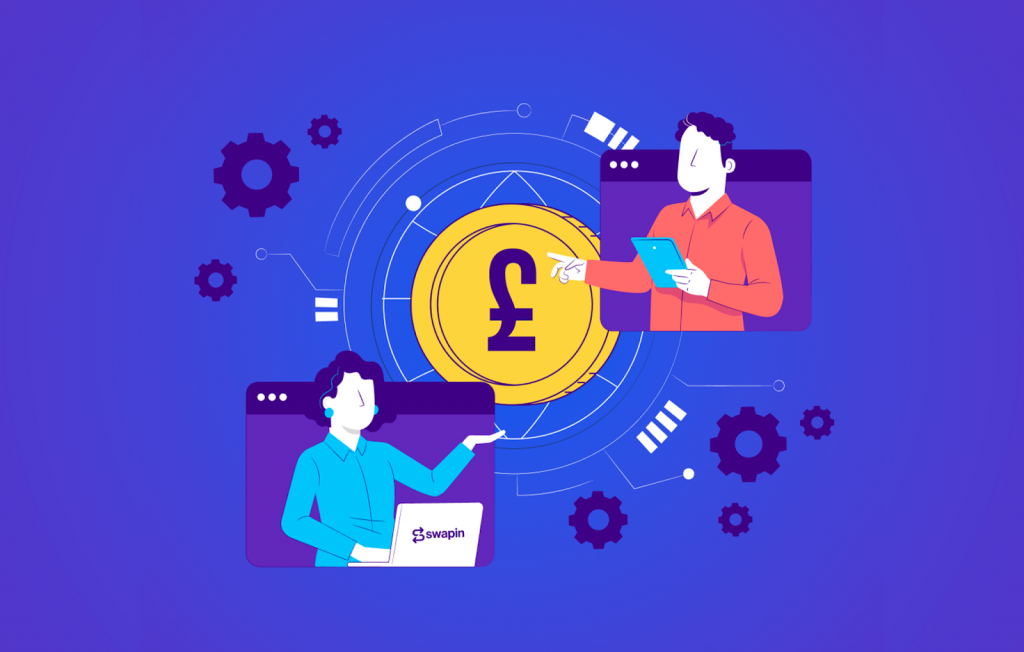 When we announced the Swapin company roadmap for 2022 and 2023, we set our sights first on enabling support for GBP in addition to EUR. Other important forward-looking milestones from the roadmap include the debut of InstaBuy, new crypto asset support, and a virtual IBAN implementation.
We are proud to reveal that GBP support is now live across all Swapin B2C products and services.
The Swapin Guide To All-New GBP Support
Starting today, Swapin users can specify between receiving and sending EUR or GBP when using either InstaPay or InstaFill. GBP support will also be available for InstaBuy when the new tool for instant crypto purchase launches later this year.
Selecting between EUR or GBP settlement will update the exchange rate calculation to reflect the chosen fiat currency. Each type of fiat currency is also noted in the Swapin account history.
When using SwapinPay, the receiver you specify can now receive GBP or EUR — depending on the situation or need. If you rely on SwapinGet to top up an account with cash, you now have the choice between GBP and EUR. 
Stay Tuned To Swapin Updates And Learn More
Be sure to stay connected to the Swapin blog for more updates on upcoming Swapin roadmap milestones. You can also follow Swapin on Facebook, Twitter or on LinkedIn.
Check out the Swapin app and make your first move today to access the future of finance. Swapin is a pioneer in crypto-to-fiat solutions, catering to both B2C and B2B segments with a wide range of proprietary products and services. Click here for more information about Swapin or to join the Swapin team!