Empowering Crypto Adoption: The Story of Swapin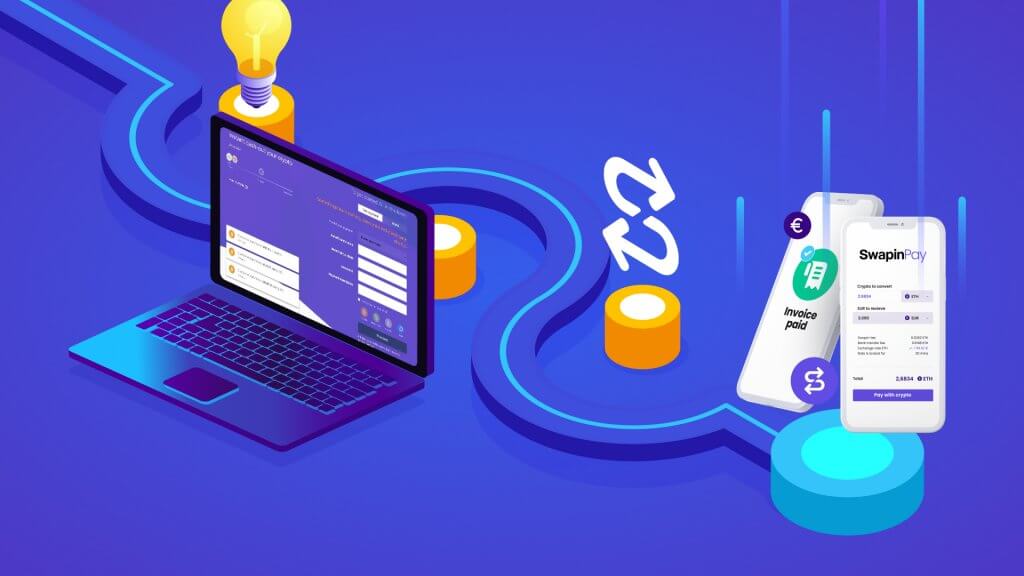 Today, we have the privilege of sitting down for an exclusive in-depth interview with Evald-Hannes Kree, the CEO and visionary behind Swapin, to dive into the journey of Swapin and how it all began. From his early crypto adoption experiences to the creation of innovative payment solutions, Hannes shares his insights as well as the challenges and victories Swapin has faced along the way.
What was the inspiration behind Swapin?
It all started back in 2013, when I first got into the world of cryptocurrencies as an early adopter and hobbyist miner. As I accumulated crypto profits, I soon faced a challenge when I wanted to convert my funds into cash. At that time, there were numerous crypto businesses available for selling, investing, and trading crypto. However, there was a significant gap when it came to spending crypto in everyday life.
None of the retailers or merchants accepted crypto payments, and converting funds through exchanges to banks was a time-consuming process. It was then that I realized the need for a solution like Swapin – a missing link in the industry. In 2017, Swapin, formerly a company named Piixpay, was born with a clear mission: to make using cryptocurrencies as easy and fast as any other currency by connecting crypto and banks.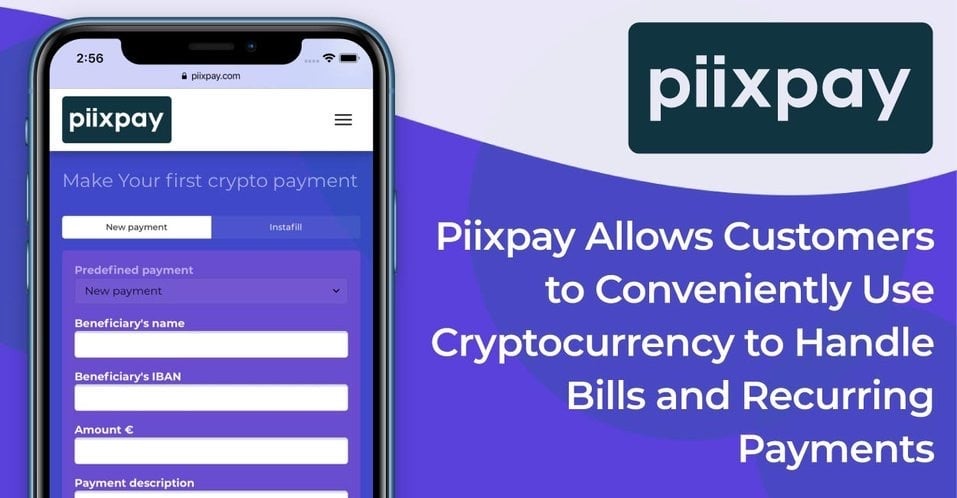 Can you tell us more about Piixpay and the beginning of Swapin?
Our concept was born in 2015 with two fundamental ideas at its core. First, we wanted to create a non-custodial solution that embodied the true mindset of crypto, where users would have full control over the funds in their wallets. At that time, we had a crypto payments tool that could be used, but the challenge was that it was ahead of its time; there was no Wallet Connect like there is today, and other essential automation features. However, as the years went by, convenience platforms began to be created, which leads us to the second fundamental idea, which was to develop a fully automated system, requiring minimal human resources. We aimed to build a solution that would seamlessly handle transactions, ensuring efficiency and reliability.
Over the years, we have had the opportunity to showcase our concept and network with like-minded individuals at various events. One notable experience was at the Web Summit in Dublin in 2015, which has since grown into a significant worldwide fintech and crypto event.
I also had the privilege of visiting Google headquarters in Dublin, where I shared my ideas about non-custodial solutions and the future of crypto. While many were intrigued by the concept and believed it could become a reality, some dismissed it as too futuristic or crazy.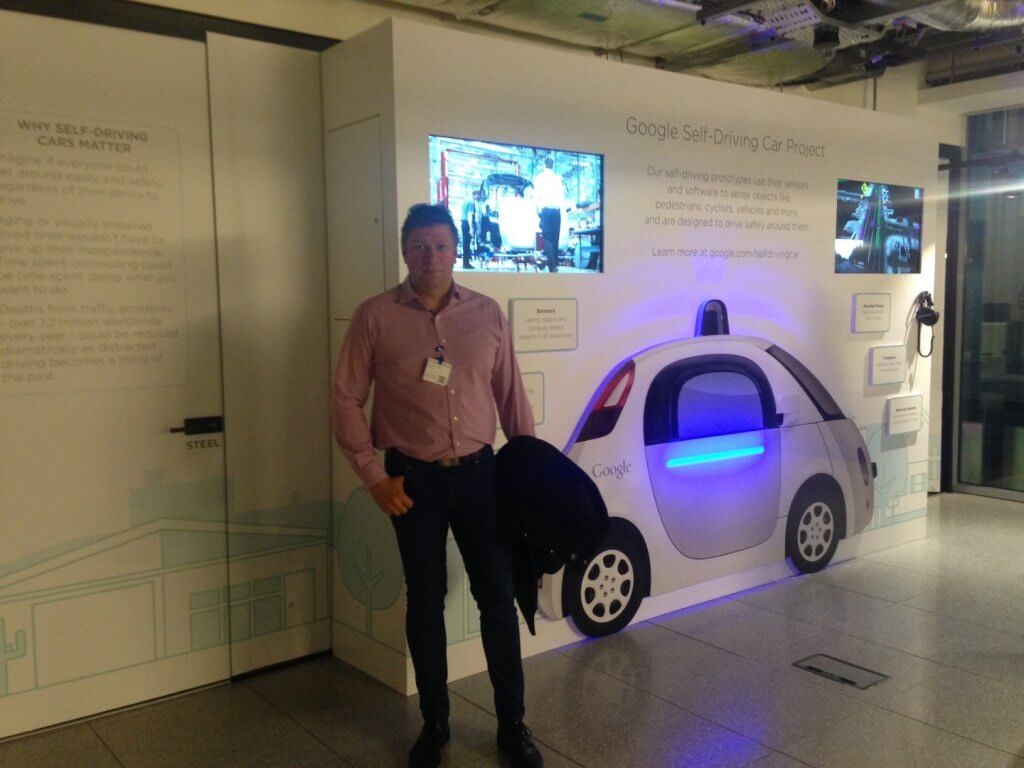 The Start of Piixpay, Precursor to Swapin
In 2017, we embarked on a pilot project that operated as an integration within mTasku in Estonia, a product similar to Apple Pay today. Unfortunately, people were not ready yet for such an innovative solution, so it was put on hold for a while. Since we had built a functioning product, we decided to open the service to friends and the community with Piixpay.
To give readers a glimpse into our history, I'll share the landing page of Piixpay and some old advertisements: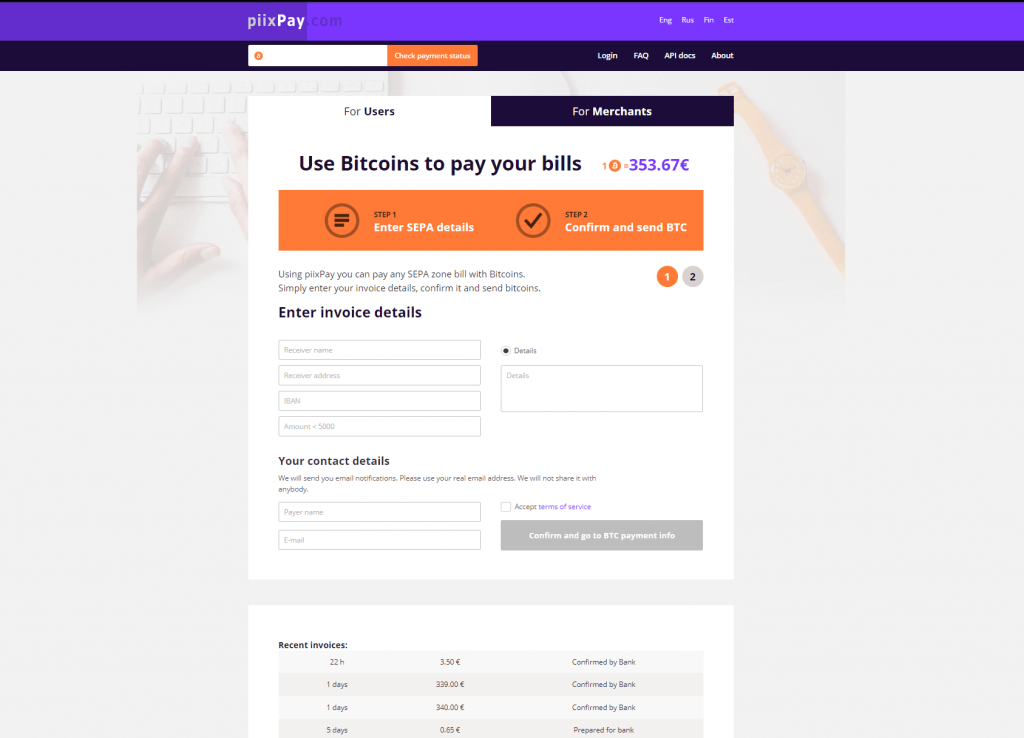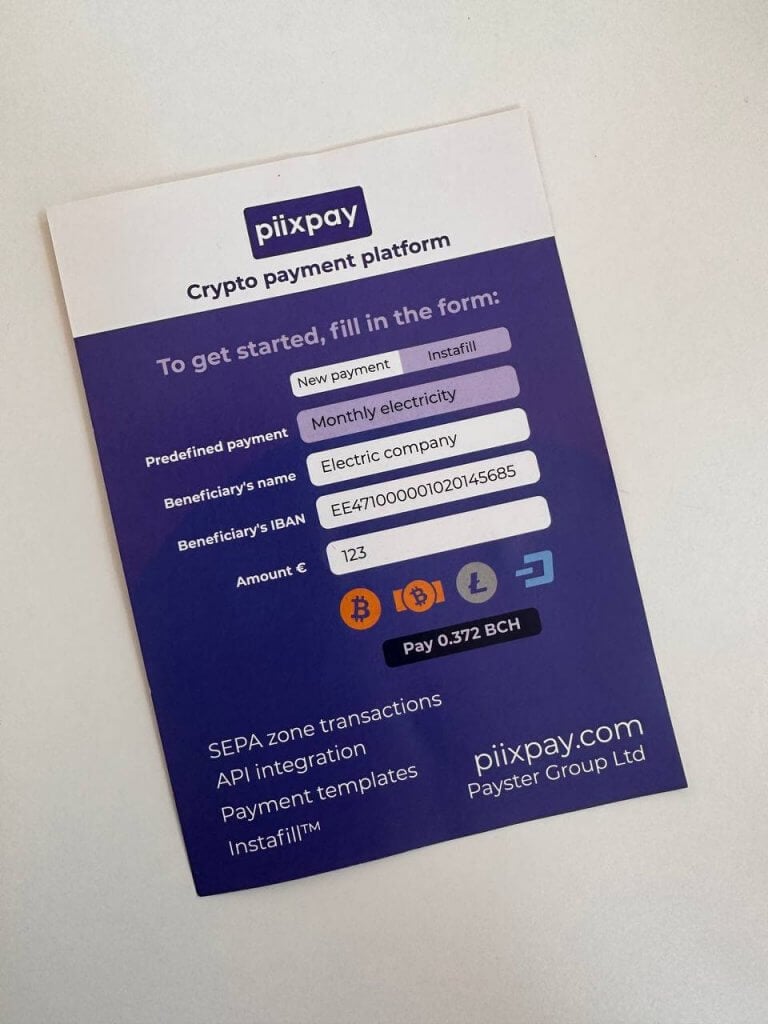 These pictures serve as a reminder of our journey and how far we've come in our mission to make cryptocurrencies more accessible and user-friendly.
In 2019, we were fortunate to be accepted into StartupYard, which is the oldest private accelerator in the CEE region. This opportunity provided us with invaluable support in terms of strategic guidance, product positioning, and investor relations. We express our gratitude to them, and I'd especially like to thank Cedric Malouxi and Nikola Rafaj for their support.
After completing the StartupYard program, the pandemic hit, and we entered a relatively quiet period, during which we persevered and prepared for a pre-seed round. Our efforts paid off, and we successfully raised 1.68 million euros in pre-seed funding, propelling us into a new phase of growth – where we are today.
We are now in an exciting and busy period, driven by our passion and commitment to bring more innovative solutions to the crypto space and the web3 community.
What are the biggest challenges that you faced during the early days of Swapin?
The journey to bridge the gap with Swapin definitely started with some big obstacles. Back then, major banks were hesitant to support crypto-based businesses. There was a lack of regulations in the market. Also, it was not an easy task to convince investors that cryptocurrencies were real, and a sustainable form of currency.
However, despite these hurdles, I firmly believed in the potential of cryptocurrencies and their real-life adoption. This belief fuels my determination to move forward and overcome the challenges along the way. Today we can witness the rapid growth of the industry, with cryptocurrencies becoming more widely used and businesses becoming increasingly open to accepting crypto payments, especially thanks to crypto payment providers like Swapin who do the work for them. It's exciting to see the progress we have made so far and the positive changes happening in the crypto industry.
Are there any memorable moments along the journey?
There have been many great moments along the way. One particular encounter stands out: when I met a man wearing a Bitcoin tie at a conference. As we started talking in our booth, I explained to him the benefits of crypto-to-fiat payments, completely unaware that he was Tim Draper, a founding partner of venture capital firm Draper Fisher Jurvetson and well-known investor in cryptocurrencies. It was an unforgettable moment, once I later looked at his business card and realized who he was.
Today, I have the privilege of working closely with my incredible team at Swapin, as well as industry figures like Dimitrij Pruglo (product and marketing), Marek Pärtel (strategy and investor relations), Toomas Römer (technological side of things), and Ian Kalla (everything related to banking), who form Swapin's board of advisors. Their expertise and support have been important and valuable in our journey.
As I mentioned, we secured a €1.68 million pre-seed investment, which has empowered us to fuel marketing campaigns, forge strategic partnerships, and develop new crypto payment solutions. It's an exciting time for Swapin as we continue to grow and make a meaningful impact in the industry and for our customers.
One recent testament to our success was being handpicked among the 15 fintech startups to participate in the prestigious MasterCard Lighthouse FINITIV 2023 Spring Program and winning the People's Choice Award. This highlights our growing reputation and impact within the industry, as well as the support of our community, to whom we are extremely grateful for.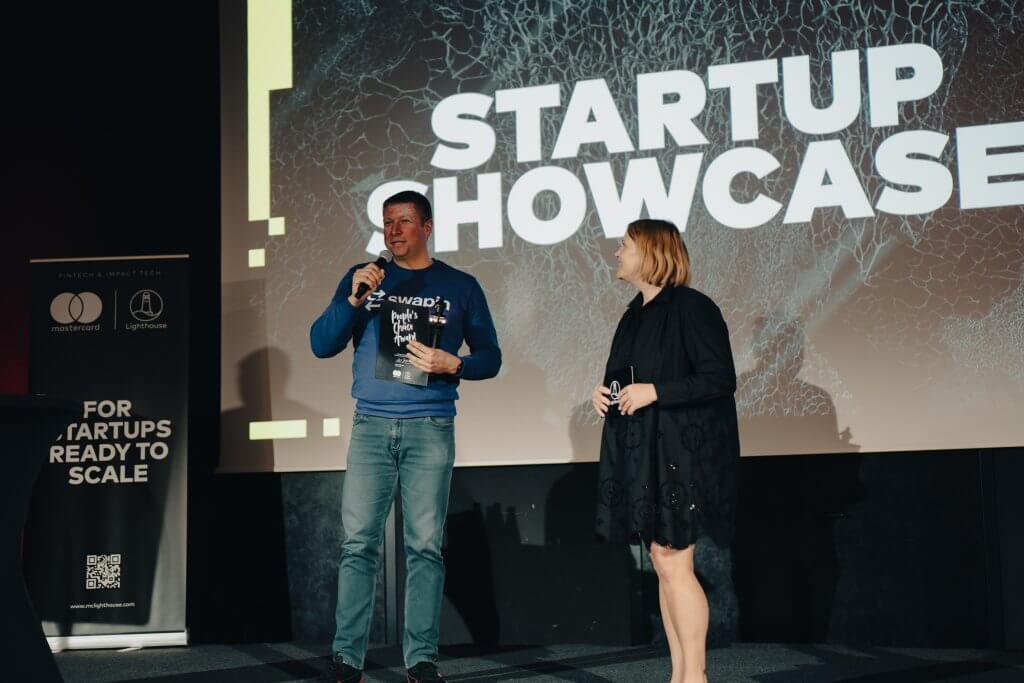 What are some exciting updates coming from Swapin in 2023?
At Swapin, we are committed to continuous innovation and addressing the evolving needs of our users. One of the exciting upcoming releases is the SwapinWidget, which is set to launch by the end of Q3. This widget will enable businesses and individuals to seamlessly convert their cryptocurrencies to EUR or GBP directly on websites or platforms, such as landing pages, arbitrage platforms, or investing platforms, offering users a convenient way to cash out their crypto assets and continuing the crypto mindset of providing non-custodial solutions.
In addition to the SwapinWidget, we are making significant progress in the development of SwapinBuy. This tool aims to provide a user-friendly interface for purchasing major cryptocurrencies with just a few clicks, either with their cards, via open banking, or through regular bank transfers. Currently, we are focusing on the back-end development, with plans to commence front-end development by the end of 2023.
These upcoming launches highlight our commitment to providing an all-encompassing ecosystem that covers both the buying and selling of cryptocurrencies in an easy and fast way. We are excited about the possibilities these products will bring to our users and the crypto community as a whole.
Why do you believe so strongly in the rise of crypto adoption?
It's a data driven belief. Let's look at some of the numbers that indicate the rise of crypto adoption:
Despite the industry's ups and downs, I strongly believe crypto is here to stay, and we are still in the early stages of mass adoption. I am excited about the transformative power of crypto and the positive impact it can have on people's lives. It's not just a belief; it's rather a conviction backed by data and the potential we see in this industry.
Stay Connected with Swapin
In this interview, we learned about Evald-Hannes Kree's personal experiences, the challenges faced during Swapin's early days, and the exciting developments that lie ahead. Swapin's commitment to innovation and its role in empowering crypto adoption make it a pioneer in the world of cryptocurrency payments.
To stay updated on Swapin's progress and developments, join our Telegram community and subscribe to our newsletter to be among the first to receive news and updates. You can also follow our official channels on Twitter, Reddit, Facebook, LinkedIn, and Instagram.