Accept Crypto Payments and Boost Business Growth: AUTOTAU x Swapin Case Study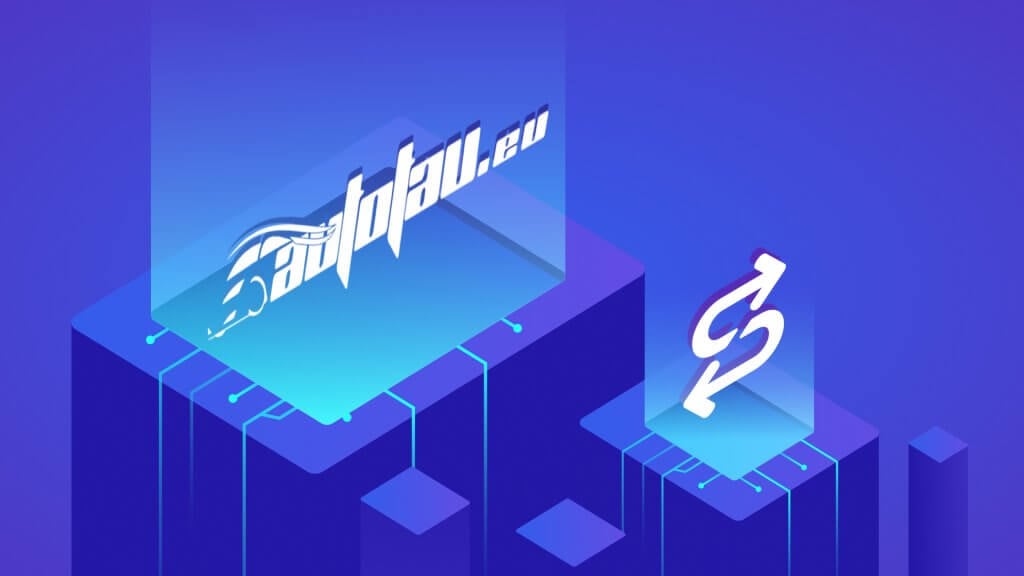 In a rapidly evolving digital landscape, the automotive industry is also adapting to new technologies that revolutionize traditional payment methods. AUTOTAU, operating in the automotive industry since 2015, specializes in buying and selling cars from Europe and the US. They have recently begun to accept crypto payments to cater to a larger market. By partnering with Swapin, a trusted crypto payment gateway, they have successfully integrated Swapin's solutions into their operations, enabling easy crypto-to-fiat payments. In this case study, we explore how AUTOTAU leverages SwapinGet to enhance their business growth and reach a wider market of customers.
Finding the Right Crypto Payment Gateway Provider
AUTOTAU's commitment to providing extensive purchasing options for their clients led them to explore crypto payment solutions. They wanted to gain a competitive edge in their industry and stay ahead of the game by also accepting cryptocurrency payments to cater to a new market of crypto enthusiasts. AUTOTAU's search for a reliable platform that facilitates crypto-to-fiat payments led them to Swapin, a crypto payment gateway providing businesses with reliable crypto off-ramping solutions. As a licensed and regulated payment solution operating in the EU, Swapin offered AUTOTAU the security and reliability they were seeking.
Moreover, AUTOTAU is optimistic about the EU gradually regulating crypto more and more, especially the upcoming MiCA (Markets in Crypto-Assets Act) framework set to take effect soon in the EU, which will bring better clarity, transparency, and security to the realm of digital assets. This will help eliminate any additional concerns for businesses and individuals seeking to use crypto payment providers.
Facilitating Easy Crypto-to-Fiat Payments for Customers
By leveraging Swapin's solutions, AUTOTAU has expanded their payment methods and seamlessly incorporated crypto-to-fiat payment processing into their business operations. They are now able to facilitate easy and smooth cryptocurrency payments for their customers using Swapin. With Swapin handling the conversion and transfer directly to AUTOTAU's bank account in EUR, the process is stress-free for them.
AUTOTAU mostly utilizes the SwapinGet solution to increase their payment capabilities by accepting crypto payments to their own crypto wallet. Then they can convert cryptocurrencies into EUR to their bank account whenever needed. This flexibility allows AUTOTAU to adapt to the market and optimize their financial operations, no longer having to worry about long and complex transaction processes.
AUTOTAU also has the readiness for the SwapinCollect solution, which allows the merchant to plan their cash flow and accept crypto payments from clients while receiving EUR directly to their bank account. Thanks to Swapin's help and the variety of solutions available for integrating crypto payments into business operations, AUTOTAU has been able to reach and serve new customers with ease.
AUTOTAU's Experience with Swapin: Quick and Reliable Service
Here are some key highlights from AUTOTAU's experience with Swapin's solutions:
Quick and Reliable Customer Support: AUTOTAU is extremely pleased with Swapin's reliable and highly responsive customer support, who is always ready to assist when needed. Each business customer has their own dedicated manager who supports them during onboarding and takes care of them when required. While they do express the desire for Swapin's services to become available 24/7, 365 days a year, their current experience has been very satisfactory.

Fast Transaction Speed: AUTOTAU expresses great satisfaction with Swapin's transaction speeds. Although they do not have instant SEPA transfers yet, the process is still quick and efficient, ultimately boosting AUTOTAU's overall operational performance. In the case of instant SEPA bank accounts, 95% of Swapin's transactions are done in minutes, no matter the day or time.

Products: Swapin's solutions have exceeded AUTOTAU's expectations, allowing them to easily accept crypto payments and convert cryptocurrencies. They find all of Swapin's products easy to use, and the user interface design is simple yet effective.
"Crypto, blockchain, and Web 3.0 are transforming everything, including the automotive business. A few years ago, paying for goods or services with a phone connected to GPay or ApplePay was considered groundbreaking. In 2023, it has become the new normal. So why can't we pay for cars with crypto? No more waiting 1-3 working days for bank transfers. With crypto and Swapin services, you become the decision-maker. Your crypto, your power. Use it."

– CEO of AUTOTAU
Conclusion: Business Growth by Accepting Crypto Payments
AUTOTAU's partnership with Swapin highlights the value of using crypto-to-fiat payment solutions for businesses. By integrating SwapinGet and SwapinCollect into their operations, AUTOTAU successfully provides a secure and convenient experience for their clients who wish to pay for their cars with crypto. Swapin's commitment to delivering reliable, quick, and user-friendly solutions has helped AUTOTAU expand their business growth, serving as an inspiration for other businesses.
If you are ready to tap into the world of crypto-to-fiat payments and maximize your business potential, explore Swapin's crypto payment solutions today and schedule a call with Mike Tiffin, our Business Development Manager.