Swapin Relaunches SwapinCollect Merchant Tool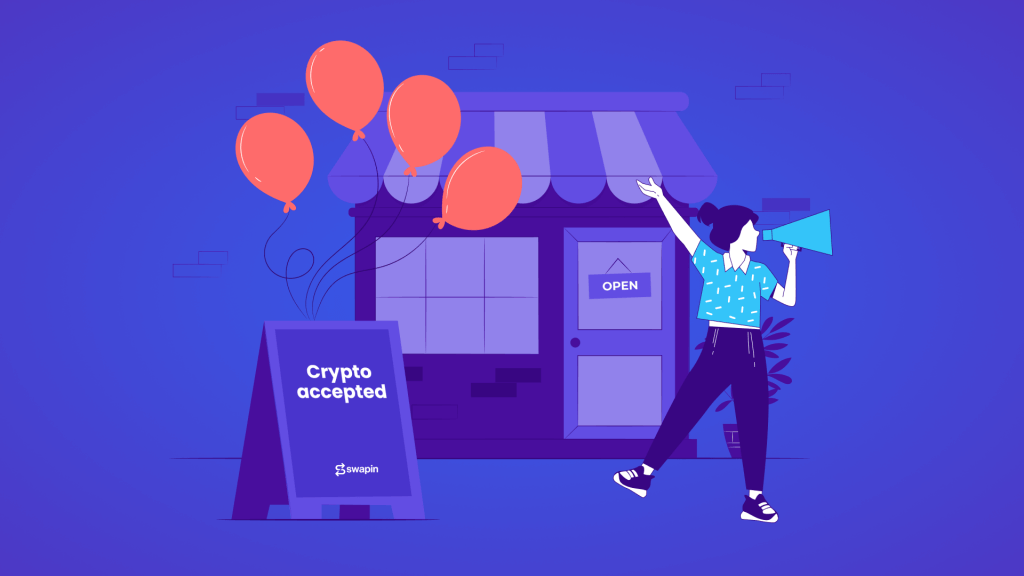 Swapin is thrilled to announce the relaunch of SwapinCollect, our user-friendly merchant tool that streamlines the process of accepting cryptocurrencies and allows merchants to receive EUR or GBP instantly in their connected bank account.
What is SwapinCollect?
SwapinCollect is a tool that enables merchants to start accepting crypto by creating a SwapinCollect payment link and still receive fiat money (EUR or GBP) in their bank account. It's simple to set up within one business day, with no integration required. SwapinCollect is perfect for merchants who want to expand their potential customer base by accepting crypto, but still want to avoid the challenges typically associated with crypto transactions, such as volatility issues, managing crypto wallets, and off-ramping. The product was launched in spring 2022, and we're now introducing the new upgraded version of SwapinCollect.
Check out this video that explains how SwapinCollect works:
Key SwapinCollect Benefits
Here are the key reasons why merchants should choose SwapinCollect:
No integration required, no API or development, just create a SwapinCollect payment link.
No volatility issues. For each transaction, Swapin locks crypto-to-fiat rates for 30 mins, ensuring that merchants receive the exact amount of fiat they planned, with no need to worry about crypto's high volatility.
A payer covers all fees, and 0 fees apply to merchants. Read more about SwapinCollect fees here.
No accounting issues, as all transactions will appear on the SwapinCollect dashboard.
Real-time payouts. 95% of Swapin crypto-to-fiat transactions are processed in 5 mins or less.
What's New for SwapinCollect?
SwapinCollect is now integrated into the Swapin App. Previously, we set it up individually for each merchant upon their request. Now, merchants can complete all the steps needed to start accepting crypto themselves on the app. This means you can start accepting crypto in one business day. However, Swapin is pleased to offer a dedicated key account manager for each merchant to assist with onboarding and any other inquiries. Additionally, there is a dashboard showing transaction history, providing accountants with all the information they need.
How to Start Accepting Crypto as a Merchant?
Setting up a SwapinCollect payment link is easy, but it's important to let your customers know they can pay with crypto now. This can be done via various marketing channels. Here are our recommendations:
Distribute the SwapinCollect payment link with each invoice.
Add information stating 'Crypto Accepted' and your SwapinCollect payment link on your landing page.
Send an email blast to your customers informing them that they can now purchase your goods or services with cryptocurrency.
Use "Crypto accepted" stickers, posters, or video ads in your stores.
Add the "Crypto accepted" message to all your marketing materials, such as videos, banners, and other ads.
Create a SwapinCollect payment link today and tap into a new market of customers who prefer to pay with digital assets.
For more information on SwapinCollect, please visit the SwapinCollect website.
Got questions or want a demo? Schedule a call with Kate Voogla, your dedicated Swapin Business Development Manager.