Lunar Strategy x Swapin: Fast Crypto-to-Fiat Conversions for Businesses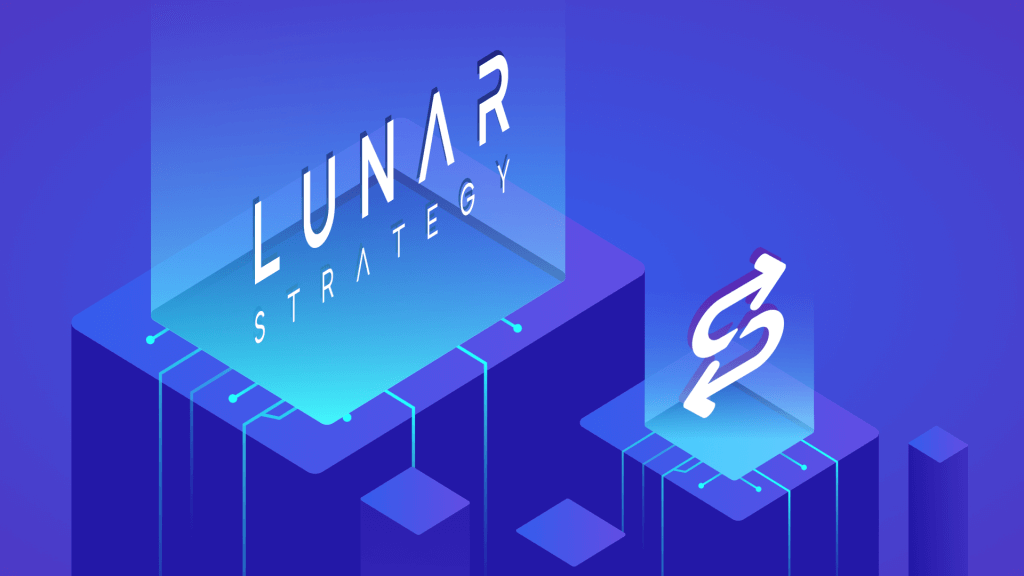 Lunar Strategy, a Web3 native marketing agency, specializes in guiding projects across the crypto landscape. Their services encompass everything from crafting effective go-to-market strategies to establishing industry authority and building Web3 growth initiatives. However, like many businesses in the Web3 industry, Lunar faced a series of challenges when it came to managing their crypto assets and converting them to fiat currency.
In this case study, we dive into the challenges Lunar encountered in their business operations and how Swapin's product, SwapinGet, emerged as the answer to greater operational efficiency, reducing costs, saving time and hassle for Lunar. This partnership exemplifies the transformative potential of choosing the right crypto-to-fiat payment provider for your business.
The Challenge: Complex Crypto Conversion Processes
Lunar Strategy faced several challenges as a business when it came to managing their crypto assets and converting them to fiat currency:
Managing Multiple Wallets: Working with a diverse clientele, each with unique preferences for paying with different cryptocurrencies on various blockchain networks, including ERC20 and BEP20, posed a significant challenge to Lunar. Managing this array of crypto assets efficiently while avoiding the possible security risks of keeping large amounts of funds on exchanges was a major hurdle.

Exchange Limitations: Exchanges imposed limitations on business withdrawals, forcing Lunar to resort to third-party payment processors. This added another layer of complexity, increased operational costs, and introduced additional intermediaries, making the crypto-to-fiat withdrawal process tiresome and cost-inefficient.

Long Conversion Processes: Converting crypto-to-fiat into their business bank account was a time-consuming process for Lunar. The delays in accessing their funds affected their business operations and added even more uncertainty into their financial planning.
The Solution: Fast Crypto-to-Fiat Conversions with Swapin
In their search for a reliable and trustworthy solution, Lunar Strategy discovered Swapin, a non-custodial crypto-to-fiat payment provider that resolved their challenges and also improved their business operations. By using SwapinGet, Lunar can convert their cryptocurrencies when needed to fiat currencies, like EUR or GBP, to use for their business expenses and invoice settlements. Additionally, Lunar sometimes uses SwapinPay to pay for EUR invoices directly using their cryptocurrencies.
The main benefits Lunar has experienced using Swapin's products are:
Reduced Fees: SwapinGet significantly reduced the fees associated with crypto-to-fiat transactions, resulting in notable cost savings. This enabled Lunar to allocate more resources to other aspects of their business.

Fast Crypto-to-Fiat Conversions: The standout feature of SwapinGet is the speed in withdrawing crypto to EUR. During regular business hours, euros arrive in their bank account within minutes of initiating the crypto transactions. This has eliminated unnecessary delays and enabled Lunar to access their funds in fiat almost instantly.

Pay Fiat Invoices using Crypto: Using SwapinPay, Lunar is able to pay for some of their fiat invoices in crypto directly. Payments are quick and easy as the recipient receives EUR immediately in their bank account on behalf of Lunar's name thanks to Swapin's Dedicated IBANs feature.
Tim Haldorsson, CEO of Lunar Strategy, highlighted the significance of Swapin's solutions:
"Swapin is the most reliable solution we've found to convert crypto to fiat within minutes. We first found Swapin 8 months ago and now it's an integral part of our daily operations whenever we need to withdraw crypto to our business bank account or pay fiat invoices using crypto. We wholeheartedly recommend Swapin for projects seeking for a reliable solution to streamline your crypto-to-fiat transactions."
You can watch Tim's full video testimonial on Youtube:
Conclusion
The partnership between Lunar Strategy and Swapin has effectively tackled Lunar's previous crypto-related challenges. This collaboration serves as an example of how Swapin simplifies the connection between crypto and banks, helping businesses like Lunar to effortlessly withdraw their crypto assets into fiat currencies, such as EUR or GBP, or pay fiat invoices using crypto. In doing so, Swapin's solutions not only save valuable time and resources, but also alleviate the stress for business owners, providing them with a dependable and efficient crypto-to-fiat off-ramping solution.
If you are a business that is looking for a fast and easy crypto-to-fiat conversions, then Swapin has the solution for you. Schedule a call with Mike, our Business Development Manager, to learn more about how we can help you streamline your financial operations and fuel your business growth.
---
Stay updated on the latest crypto and Web3 industry news and insights by joining our Telegram community and subscribing to our LinkedIn newsletter. Follow us on social media for more updates from Swapin.