Reality Metaverse x Swapin: Streamlining Crypto Off-Ramping for a Web3 Platform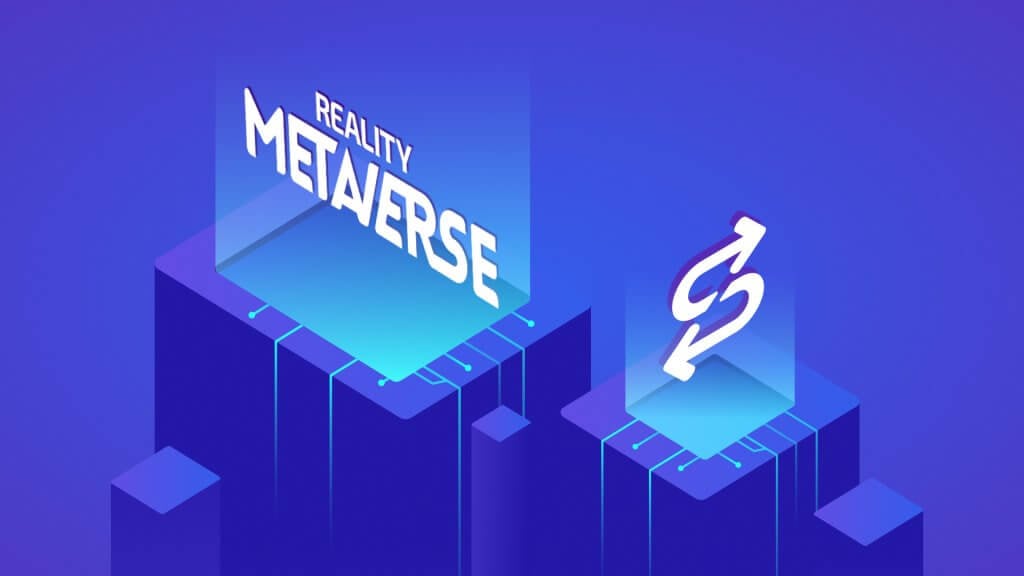 Reality Metaverse is a trailblazing metaverse project that tokenizes the world's top landmarks through the ERC20 token and a collection of NFTs. Each game that's added to their ecosystem uses RLTM as its main token, increasing the value over time. Reality Metaverse was in need of a reliable and secure partner for exchanging their cryptocurrencies to fiat for their company, and their search led to Swapin. In this blog post, we dive into Reality Metaverse's partnership with Swapin and how Swapin's crypto off-ramping solutions helped transform their financial operations.
Reality Metaverse: Bridging the Virtual and Real Worlds
Reality NFT, by Reality Metaverse, brings the world's most iconic landmarks into the digital realm through tokenization. By holding their NFTs, users can profit from mobile games and other sources. The collection features iconic landmarks, cities, and countries as immersive 3D models.The RLTM utility token has a fixed supply and plays a pivotal role within the platform as each game that's added to the ecosystem uses it as the main token. It serves as a sustainable income-making model for the users of the Reality Metaverse platform.
The Challenge: Finding a Crypto Off-Ramping Provider
One of the challenges that Reality Metaverse began to face as a business was how to easily and smoothly exchange their cryptocurrencies to fiat currencies into their business bank account. They needed an off-ramping provider whose platform was not only user-friendly, but also secure and reliable to streamline the financial operations of their business. That's when Reality Metaverse's search led them to Swapin.
The Solution: Swapin's Easy Crypto-to-Fiat Payments
At Swapin, we delivered the solutions that Reality Metaverse was seeking. Our seamless crypto-to-fiat payment solutions have enhanced Reality Metaverse's day-to-day financial operations. They can now effortlessly withdraw cryptocurrencies to EUR into their bank account using SwapinGet and make crypto payments into any SEPA bank account through SwapinPay. Our platform's user-friendly interface and strong security measures ensure that our customers can easily make their crypto-to-bank payments with confidence.
Our innovative Dedicated IBANs feature allows the partner effortlessly handle crypto-to-fiat transactions by making payments directly on behalf of their business' name. This results in simplified accounting and auditing processes, and eliminates intermediaries on bank statements, resulting in smoother financial operations. Furthermore, our dedicated key account managers are ready to guide and assist businesses at every stage of their journey. All of these factors combined made Swapin the perfect choice for Reality Metaverse as their partner in operating the complexities between crypto and traditional banking with ease.
Reality Metaverse's Experience with Swapin
Here are some key highlights from Reality Metaverse's experience with Swapin's solutions:
1. Personal Support: Reality Metaverse benefits from a dedicated Swapin Key Account Manager, offering personalized guidance and assistance whenever questions arise. Their experience with our support team has been positive, highlighting its responsiveness.
2. Fast Transactions: The speed of Swapin's crypto-to-fiat payment solutions has met Reality Metaverse's expectations. With the majority of transfers completed in under 5 minutes, facilitated by Swapin's support for instant SEPA transactions, the speed of their financial transactions has been greatly enhanced.
3. Simplified Accounting: Swapin's non-custodial approach eliminates the complexities associated with third-party exchanges and lengthy processes for converting crypto to fiat. Swapin's Dedicated IBANs feature streamlines financial transactions by enabling businesses to make all payments on behalf of their name. This eliminates intermediaries on bank statements, ensuring a direct flow of funds while simplifying the auditing process.
Filippos Drogitis, Head of Community at Reality Metaverse, highlighted the significance of Swapin's solutions in their operations:

"Swapin's solutions make financial transactions between crypto and banks easy. With their user-friendly interface, commitment to security, and personalized support, Swapin has enhanced our business' financial operations. Our team highly recommends it for anyone looking to simplify and streamline their crypto-to-fiat transactions in the world of Web3!"
Conclusion: Effortless Crypto Off-Ramping with Swapin
The partnership between Reality Metaverse and Swapin illustrated the transformative potential of choosing the right crypto-to-fiat payment solutions provider for your business. By integrating SwapinPay and SwapinGet into their financial operations, Reality Metaverse has been able to off-ramp their crypto with speed and security. This has allowed Reality Metaverse to focus their energy into business expansion and serving their customers, free from the complexities of crypto-to-fiat transactions, thanks to Swapin.
If you are a business that is looking for a secure, reliable, and easy-to-use crypto off-ramping solution, then Swapin is the perfect partner for you. Schedule a call with Mike, our Business Development Manager, to learn more about how we can help you streamline your financial operations and fuel your business growth.
---
Stay updated on the latest crypto and Web3 industry news and insights by joining our Telegram community and subscribing to our LinkedIn newsletter. Follow us on social media for more updates from Swapin.