A Comprehensive Guide: How to Buy Bitcoin & Crypto with a Bank Account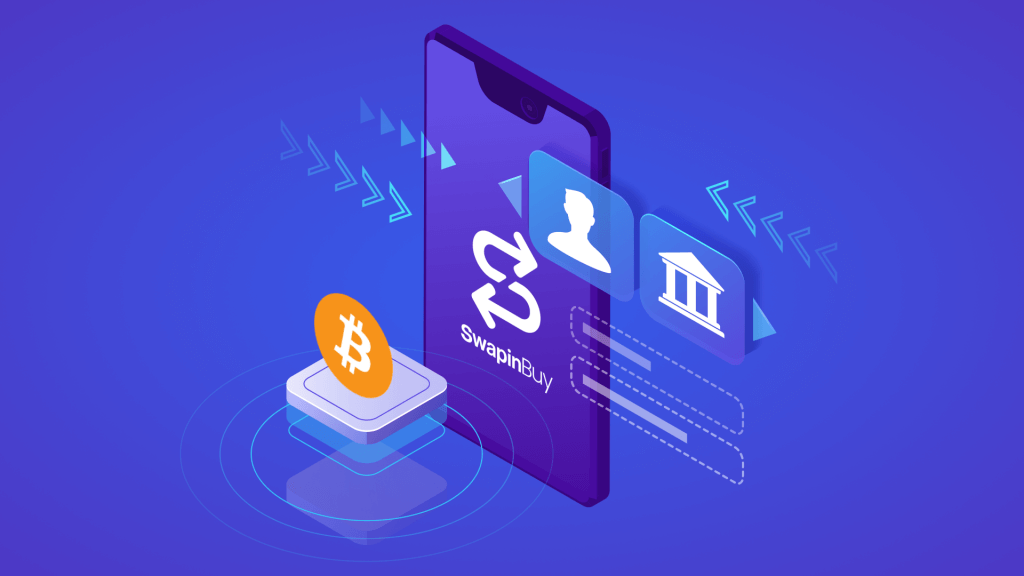 Whether you're an individual looking to diversify your portfolio and invest in cryptocurrencies or a business considering implementing crypto transactions, the process of buying crypto can come with challenges, such as high fees, flagged transactions, or lengthy waiting processes to access your crypto assets. The good news is that there are seamless, secure, and cost-effective ways to do it. In this comprehensive guide, we'll take you through the essential steps on how to buy Bitcoin and other cryptocurrencies using your bank account, and why SwapinBuy with its revolutionary Dedicated IBANs feature is a game-changer in this process.
Choosing a Reliable Crypto On-Ramp Provider
First and foremost, when selecting a cryptocurrency payment gateway to use, whether that's a centralized exchange (CEX), decentralized exchange (DEX), or non-custodial payment providers, it's important to consider the following factors:
Security: Look for providers with security measures, such as their licensing, their safety measures for customers, and whether they are a custodial or non-custodial solution.

Fees: Be aware of fees the platform has when selling, buying, or paying with cryptocurrencies. These can significantly impact your overall costs.

Cryptocurrency Options: Ensure the exchange offers the cryptocurrencies you intend to buy or trade.

User-Friendliness and Support: A user-friendly interface is vital, especially if you're new to cryptocurrency trading, as well as available customer support.
Why Buy Bitcoin with a Bank Account?
Before diving into the step-by-step process of buying Bitcoin with your bank account, let's understand the 2 biggest reasons why this payment method is an attractive choice:
Lower Fees: Bank account transfers are one of the cheapest ways to buy Bitcoin, compared to other methods like credit/debit cards or e-wallet payments, which often have high fees when depositing via a bank account.

Increased Security: Bank accounts typically come with stronger security features, including two-factor authentication and online banking passwords. This reduces the risk of fraud and unauthorized transactions.
SwapinBuy: Buying Crypto Made Easy and Seamless
If you're in the European Economic Area (EEA) or Switzerland, SwapinBuy is an excellent option for buying cryptocurrencies with a bank account. It is a crypto-onramp solution that addresses the challenges associated with buying cryptocurrencies.
Here's how SwapinBuy stands out:
Dedicated IBANs: When you use SwapinBuy, payments from your bank account are made to a dedicated IBAN issued in your name. This ensures that your transactions are seamless.

Security: Swapin ensures that your crypto purchases are deposited directly into the provided crypto wallet, enhancing security and control over your assets. With Swapin, you remain the sole custodian of your funds.

Flexibility: Whether you're topping up your crypto wallet with a small investment of 5 EUR or a substantial one of 10 million EUR, SwapinBuy accommodates a wide range of transaction volumes to meet your unique needs.
How to Buy Crypto using SwapinBuy: Step-by-Step Guide
Now that you know why SwapinBuy is the solution for hassle-free crypto wallet top-ups, let's walk through the steps to buy Bitcoin and other cryptocurrencies with a bank account.
Sign Up or Log In: If you're new to Swapin, start by signing up for an account. For existing customers, simply log in.
Once logged in (and verified if you just signed up), navigate to SwapinBuy section and click "Buy Crypto" button.
Select the cryptocurrency you want to buy (BTC, ETH, or USDT) and enter the amount of Euros (EUR) you want to spend.
Transfer fiat from your bank account to a provided Dedicated IBAN issued in your name.
Once Swapin receives your fiat payment, it will be promptly converted and sent to the provided wallet. If your bank supports Instant SEPA, the process can be completed in just a few minutes. In other cases, it may take up to 1 business day.
Enjoy Zero Swapin Fee: As a bonus, Swapin is currently offering ZERO Swapin Fee on SwapinBuy transactions until the end of October. This means you'll only pay the standard blockchain network fee, saving you money on your crypto transactions.
Security Measures to Protect Your Investment
No matter how you acquire cryptocurrency, security should always be a top priority.
Here are some security tips from us:
Never Share Private Keys: Under no circumstance should you ever share your private keys with anyone as you don't want any unauthorized access to your crypto wallet and lose all your assets.

Use Strong Passwords: Create unique, complex passwords for all of your crypto and finance related accounts.

Double Check Links Before Clicking: There are often fake websites or links that resemble reliable or popular platforms to steal users' sensitive information or access their assets. Before clicking on any links, verify the URLs.

Be Cautious of Phishing: Stay on alert against phishing scams, where malicious actors attempt to deceive you into revealing your private information or sending your money to someone.
You can find a fully detailed guide on "Web3 Safety: How to Secure Your Crypto Wallet and Transactions" with our best tips here.
Staying Informed and Understanding the Market
Cryptocurrency offers exciting investment opportunities, but it also comes with responsibilities. By understanding the basics, such as setting up secure wallets, choosing reliable providers, and utilizing innovative solutions like SwapinBuy, you can navigate the crypto landscape confidently. Try SwapinBuy today and experience the ease and security of crypto purchases.

For a limited time, as part of the celebrations of our SwapinBuy launch, there's Zero Swapin Fee on all SwapinBuy transactions until end of October, so don't miss this opportunity!

Remember that investing in cryptocurrencies carries risks, and it's essential to do thorough research and understand the market before investing. This guide is for informational purposes and should not be considered financial advice.
---
The cryptocurrency market is dynamic and subject to rapid changes. Stay informed by subscribing to our weekly industry updates newsletter on LinkedIn here, and joining our community on Telegram here.