Swapin Wins MasterCard People's Choice Award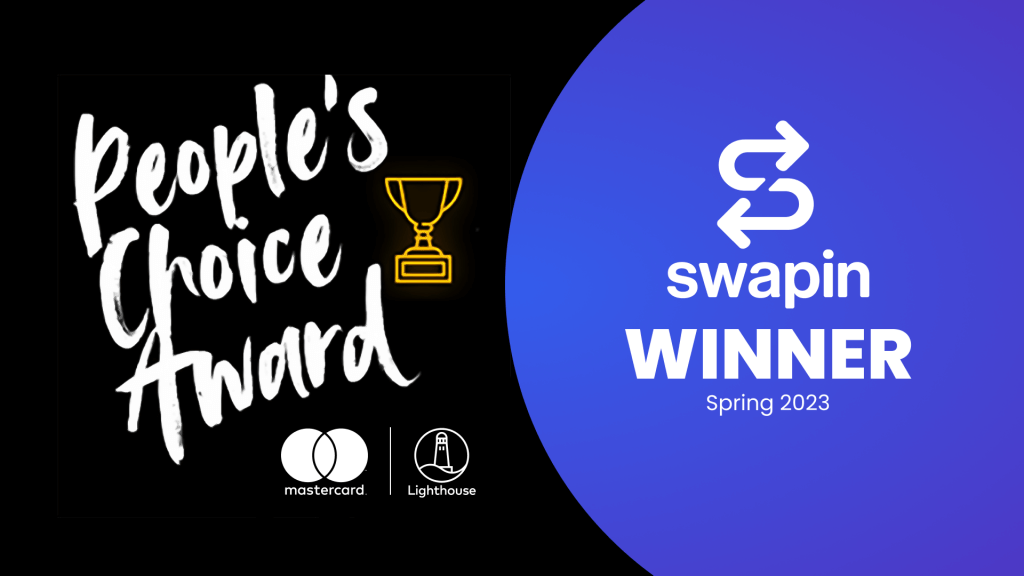 We have incredible news for the Swapin community! Thanks to your votes and unwavering support, Swapin has been honored with the prestigious People's Choice Award from MasterCard Lighthouse FINITIV. We are particularly proud to receive this award in recognition of our commitment to providing the perfect payment solution for all crypto enthusiasts looking to seamlessly spend cryptocurrencies in their daily lives. At the end of this article we will give you a present to celebrate this event together!
What is MasterCard Lighthouse FINITIV?
The MasterCard Lighthouse FINITIV program, now in its 10th edition, is a prestigious platform that brings together startups, banks, investors, and advisors to scale innovative ideas. As a platform that has facilitated multiple partnerships and supported over 150 fintech platforms since its inception in 2018, the program aims to showcase and support the most promising startups and scaleups in the fintech industry, especially during economically challenging times.
How was Swapin picked for the program?
This year, Swapin was handpicked alongside 14 other outstanding fintech startups from the Nordics and Baltics to participate in the program.
Swapin's participation in the program is a significant step forward for crypto adoption by the traditional finance system. We see our mission in bridging the gap between crypto and traditional banking. To achieve that, SwapinPay provides a seamless platform for users to pay EUR and GBP invoices with crypto or transfer money to friends and family bank accounts using crypto.
For merchants, SwapinCollect offers an easy way to start accepting crypto without any integrations needed, enabling them to receive instant EUR or GBP payments on their bank accounts. These solutions collectively underscore our commitment to making crypto as accessible and usable as any other currency.
Main takeaways from the program
During the program, Swapin team had the opportunity to engage in exciting discussions with industry leaders such as MasterCard, SwedBank, AWS, Fintech Mundi, and more. The discussions revolved around the future of connecting Web3 finances to the Web2 ecosystem and the challenges of dealing with crypto for banks. Notably, Swapin holds an Estonian VASP license that is already compliant with the upcoming regulation on markets in crypto-assets (MiCA), positioning the company well for the transition towards more crypto-friendly banking operations​.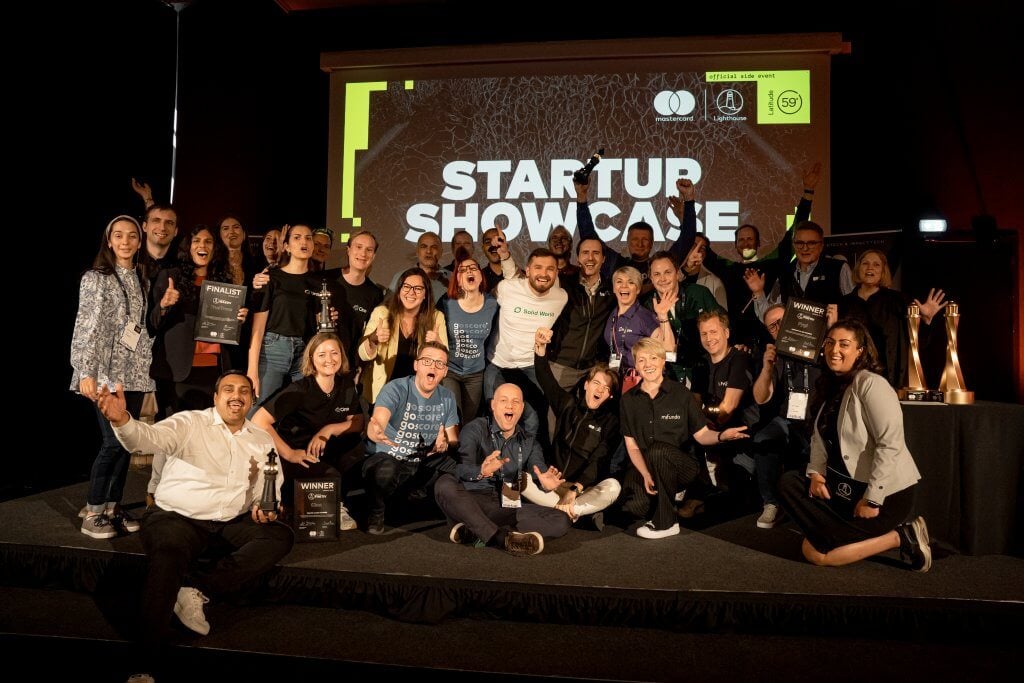 People's Choice Award
During the grand finale of the MasterCard Lighthouse FINITIV Spring 2023 program, held at the Latitude59 event in Tallinn, MasterCard announced the winners. Among 5 other startups from Estonia and Lithuania, Swapin pitched during the startup showcase in the Baltics class.
We extend our congratulations to Cino for being selected as the winner in the Baltics country class. Their achievement is truly commendable!
We are particularly thrilled to announce that Swapin has won the prestigious People's Choice Award. As the only crypto-related startup in the program, this recognition holds immense significance. It also marks a historic moment as Swapin becomes the first Estonian startup to receive the People's Choice Award from MasterCard Lighthouse! We are truly grateful for the unwavering support of our community. Your votes, trust in Swapin, and belief in the future of crypto payments have been instrumental in our success.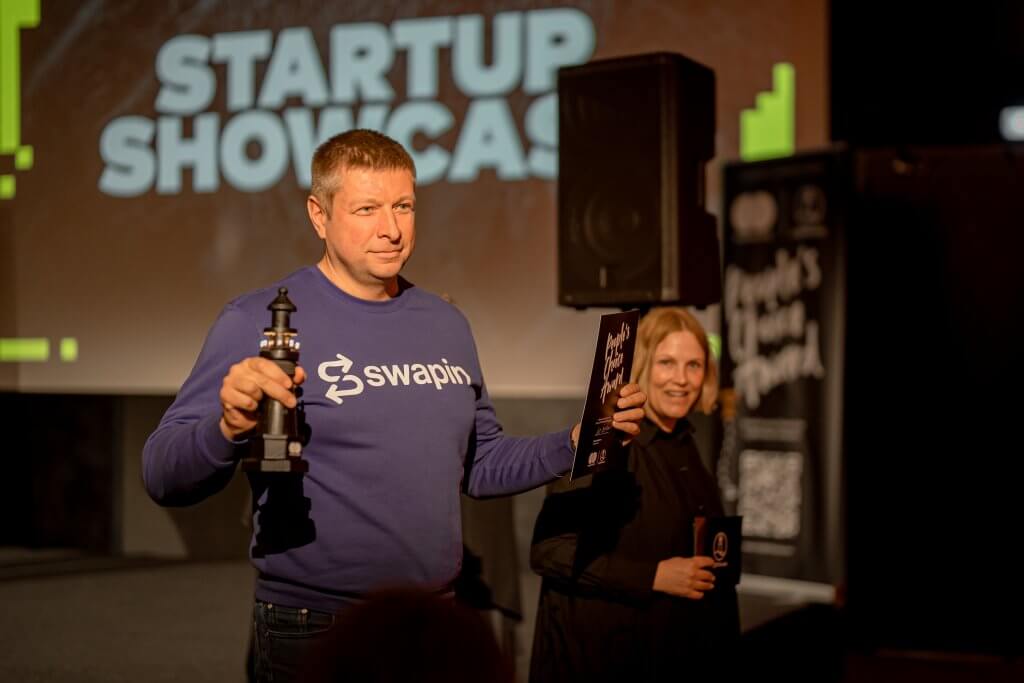 People's Choice Voucher for Your SwapinPay Transactions
To celebrate Swapin's victory together, we have a special offer for you. Use the code PeoplesChoice when making a SwapinPay transaction and enjoy a 50% discount on the Swapin service fee! This voucher is valid until June 30th, 2023.
Thank you for being a part of this incredible journey with us. Together, we will continue to revolutionize the world of payments and make crypto more accessible and user-friendly for all.