Swapin Now Issues Dedicated IBANs to Make Crypto Payments in Your Name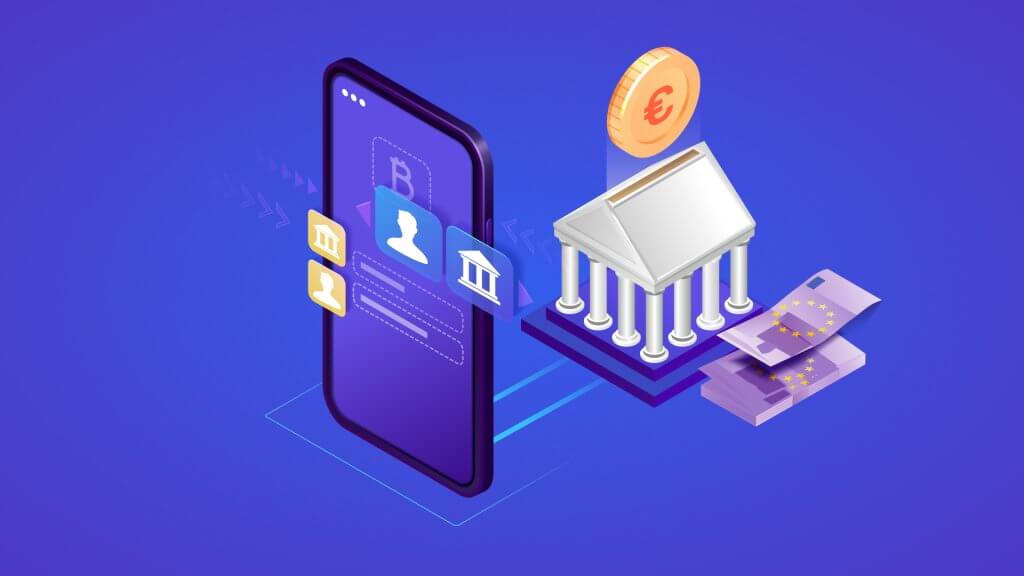 We're excited to introduce a game-changing update to Swapin's solutions that will simplify your crypto-to-fiat payments experience. We are now issuing Dedicated IBANs to individuals who are EEA residents and have Basic or Full verification level, allowing for seamless cryptocurrency withdrawals and payments directly to your bank or any other bank account.
Dedicated IBANs: Simplifying Crypto-to-Fiat Payments

With our Dedicated IBAN service, you will be able to transfer crypto to EUR in a simple payment in your name to your bank account with SwapinGet. It also allows you to pay any EUR invoice using cryptocurrencies and the receiver gets money in your name with SwapinPay. No more concerns or red flags for your crypto transactions, as this update allows to overcome banking limitations, with traditional banks sometimes being cautious with crypto-related transactions from crypto platforms or payment providers. Swapin's Dedicated IBAN offers you the convenience of more crypto-friendly transactions, giving you more peace of mind.
"We're thrilled to announce the launch of Dedicated IBANs, an innovative update to Swapin's solutions in collaboration with Fiat Republic. With Dedicated IBANs, our customers can now seamlessly withdraw funds and make payments in their own name. This feature addresses credibility concerns and simplifies the crypto payments experience, representing a significant leap towards mainstream crypto adoption. We're excited to see our customers benefit from this new era of crypto-to-fiat payments, where managing crypto assets is easy and smooth."

– Edward Rebane, Chief Product Officer at Swapin


Swapin's Dedicated IBAN: Easier Than Ever
We've made it easy for you to access this service. The Dedicated IBANs will be offered by default, meaning there is no need to opt in. However, this solution is only available for our customers who are EEA (European Economic Area) residents. We're committed to providing you with a smooth experience, so you can focus on managing your crypto assets without unnecessary hurdles.
Currently, Dedicated IBANs are available for individual customers only, with support for business clients coming soon. Additionally, the Dedicated IBAN service is offered for Basic and Full verification levels, not the Starter Level. Please also note that Dedicated IBANs are for crypto-to-fiat payments initiated in Swapin only, we do not offer banking solutions and it can't be used for other types of transactions.
You can now enjoy the multiple benefits of having a Dedicated IBAN account. Whether you're withdrawing funds to EUR via SwapinGet or sending crypto to your or any other bank account via SwapinPay solutions. Our Dedicated IBAN solution empowers you to perform transactions directly in your name, ensuring a smooth flow of crypto-to-fiat payments.
A New Era of Crypto-to-Fiat Transactions
Experience the convenience and security of making payments in your name. Say hello to a new era of crypto-to-fiat transactions and take control of your financial transactions with ease.
Stay tuned for more updates and product developments as we continue to empower you with innovative solutions for your crypto-to-bank payments. If you have any questions or would like more information, our dedicated support team is always here to assist you.
---
To stay updated, you can join our Telegram community and subscribe to our newsletter to be among the first to receive news and updates. You can also follow our official channels on Twitter, Reddit, Facebook, and LinkedIn.