Everdome x Swapin: Streamlining Cross-Border Crypto-to-Fiat Payments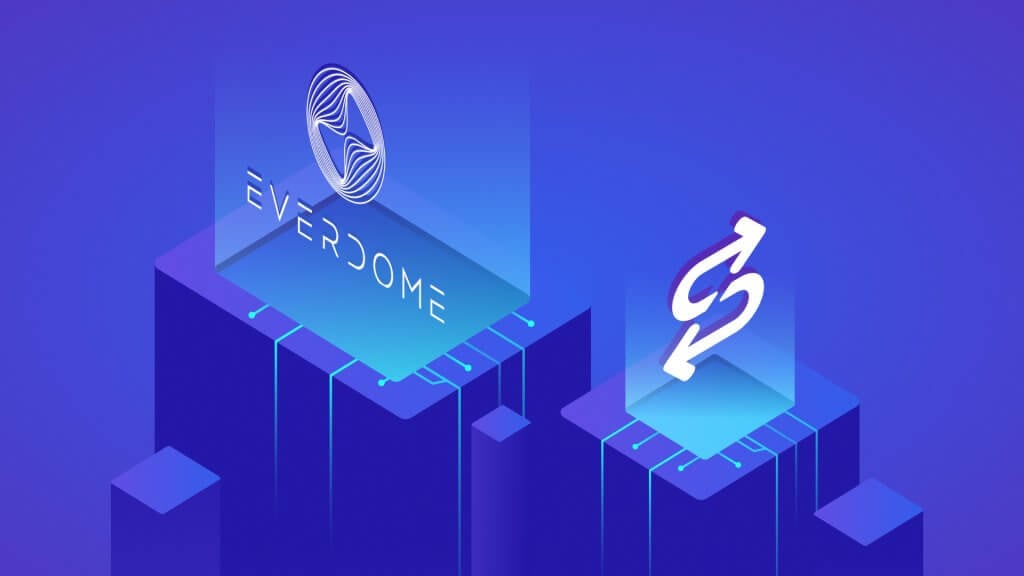 The metaverse is the next leap in digital interaction, combining augmented reality (AR), virtual reality (VR), physical reality, blockchain, Web3, and internet. Companies like Everdome are at the forefront of creating immersive metaverse experiences catering to both enterprise and consumer users. Yet, every innovation-driven company meets its fair share of challenges, and for Everdome, it was streamlining payments involving cryptocurrencies and traditional banking. Their solution? A partnership with Swapin, who specializes in seamless cross-border crypto-to-fiat payments.
Everdome: Pioneers in Metaverse Development
Everdome is dedicated to creating a hyper-realistic metaverse that brings together brands and individuals, redefining digital interactions. With a focus on delivering cutting-edge web3 solutions, they've become a trusted name among both business clients and private users.
Everdome is building the highest quality Web3 experience by offering land ownership in Everdome City, where you can dive into metaverse experiences, partake in immersive events, explore in-world marketplaces, and witness innovative digital advertising and brand product placements.
The Challenge: Cross-Border Payments
Global businesses often struggle with the intricacies of cross-border payments – whether its complex processes, delays, or unexpected costs, there are significant challenges even today when it comes to international transactions for businesses.
For Everdome, being based in Dubai, they faced a hurdle when it came to paying their European contractors, partners, and suppliers using a mix of crypto and fiat currencies. The traditional banking system, with its inherent delays and complex processes, was not meeting their needs, so they began searching for a reliable, quick, and secure solution.
The Solution: Easy Crypto-Fiat Transactions with SwapinPay
The innovative and future-minded approach of Everdome needed a financial partner that shares the Web3 principles and thinking – they found a solution in Swapin. Tailored for Web3 platforms like Everdome, SwapinPay facilitated their cross-border crypto-to-fiat payments thanks to instant SEPA transfers, making the process smoother and quicker for Everdome's financial operations.
Everdome's Experience with Swapin
Customer Support: Everdome experienced quick replies and proactive support, making their financial operations hassle-free in a highly dynamic industry like Web3.
Transaction Speeds: Speed is of the essence in the metaverse industry, and Swapin ensured that Everdome's transactions were processed rapidly, meeting their business' needs.
Verification Process: From account creation to AML verification for larger wire transfers, Swapin's sign-up process for businesses was simple, straightforward, and backed by timely support.
User Experience: Swapin's intuitive user interface, clear instructions, and simplicity make it easy for Everdome to complete their SwapinPay transctions
"Swapin significantly streamlined our payments process, making simple work of cross-border crypto to fiat transactions."

– Dawid Majewski, Operations Manager at Everdome
Swapin: Your Partner in Seamless Crypto Payments
The collaboration between Everdome and Swapin highlights the importance of the right partnership. Nowadays, crypto is becoming increasingly integrated into mainstream business operations, having a trustworthy partner can make all the difference.
If, like Everdome, you are a business that is looking for a secure, reliable, and easy-to-use crypto payment processing solution, then Swapin is the perfect partner for you. Our suite of solutions caters to businesses of all sizes and across sectors. Reach out to Swapin today to learn more about how we can help you streamline your financial operations and fuel your business growth.
---
Stay updated on the latest crypto and Web3 industry news and insights by joining our Telegram community and subscribing to our LinkedIn newsletter. Follow us on social media for more updates from Swapin.