Exploring the Future of Web3 Payments with Swapin and Estonian Web3 Chamber: What's Next?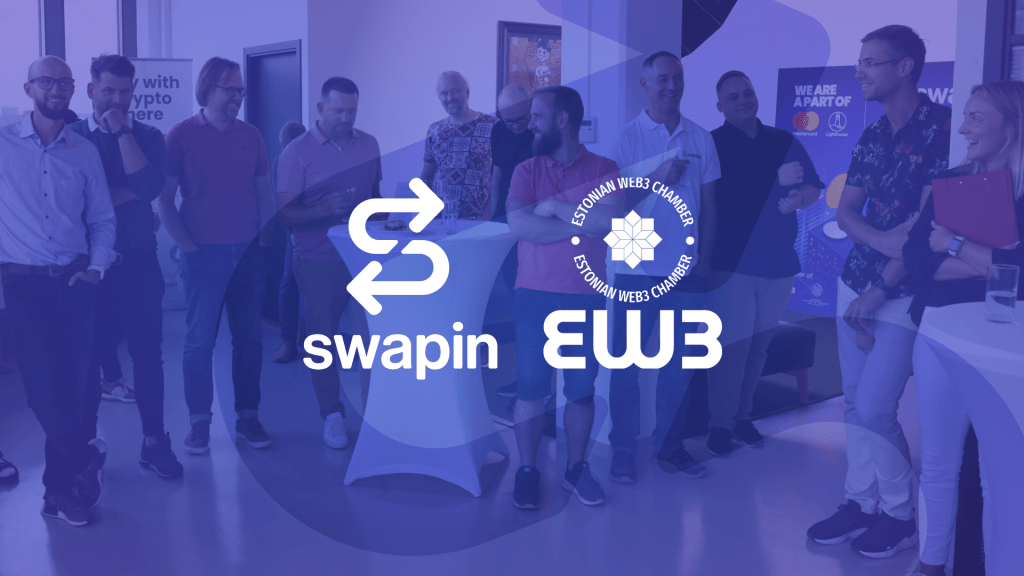 On September 14th, 2023, Swapin team hosted an event titled "Future of Web3 Payments" in collaboration with the Estonian Web3 Chamber. This event brought together top Estonian Web3 industry experts, innovators, and enthusiasts to share insights, exchange ideas, and envision the future of Web3 and crypto payments. So, what can we expect from the Web3 payments industry in the near future? Let's take a closer look.
Swapin: Innovating Web3 Payment Solutions

Swapin was chosen as the host for this event as a pioneer in crypto-to-bank payments. We were honoured to open the event with our product suite overview as one of the leaders in the Estonian fintech landscape. Swapin team took the stage with an exciting presentation where the audience gained insights into how Swapin is playing a pivotal role in advancing the adoption of crypto in everyday transactions.
Evald-Hannes Kree, CEO of Swapin, shared Swapin's journey so far with a look at how Swapin started back in 2017 and some interesting statistics of where we are at today. Evald-Hannes also mentioned Swapin's latest innovative feature, Dedicated IBANs, which allows users to make payments in their name, solving the issue of unfamiliar senders on bank statements when off-ramping your cryptocurrencies to fiat in your bank account. Swapin can also support a big range of volumes compared to some other crypto-to-fiat payment providers, with a minimum of 5 EUR and all the way up to 10 million EUR.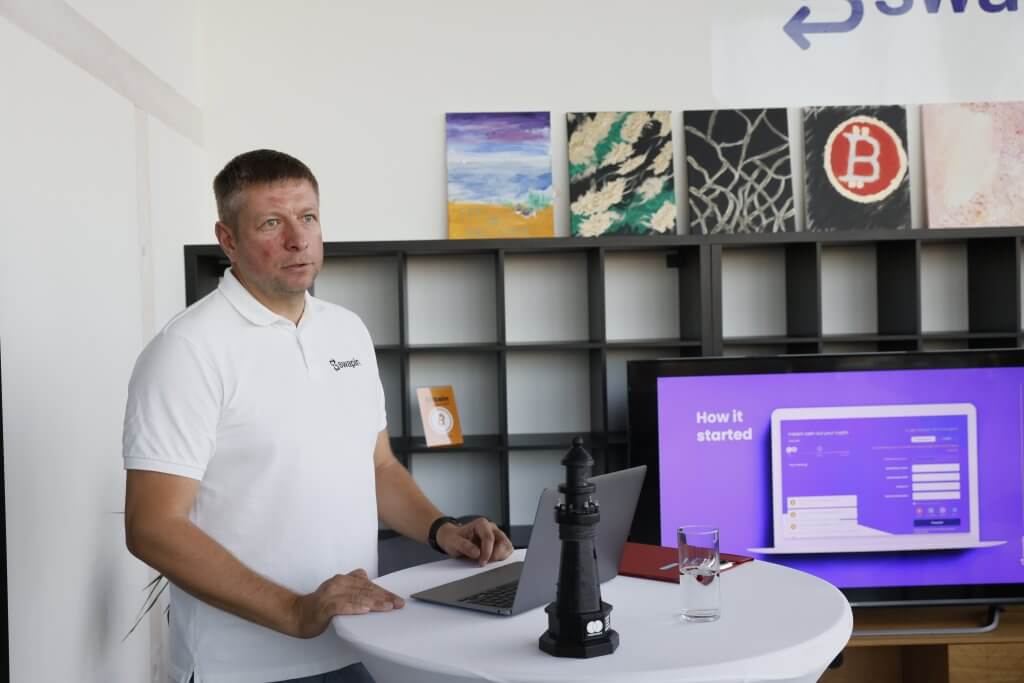 Next, Edward Rebane, CPO of Swapin, shared the roadmap ahead for Swapin along, which included an exciting announcement of a new product launch that's coming very soon – so stay tuned! Besides this, Swapin is also focused on partnerships and integrations with the upcoming SwapinWidget and API as next priority. The audience was already able to see how SwapinWidget's UI looks like.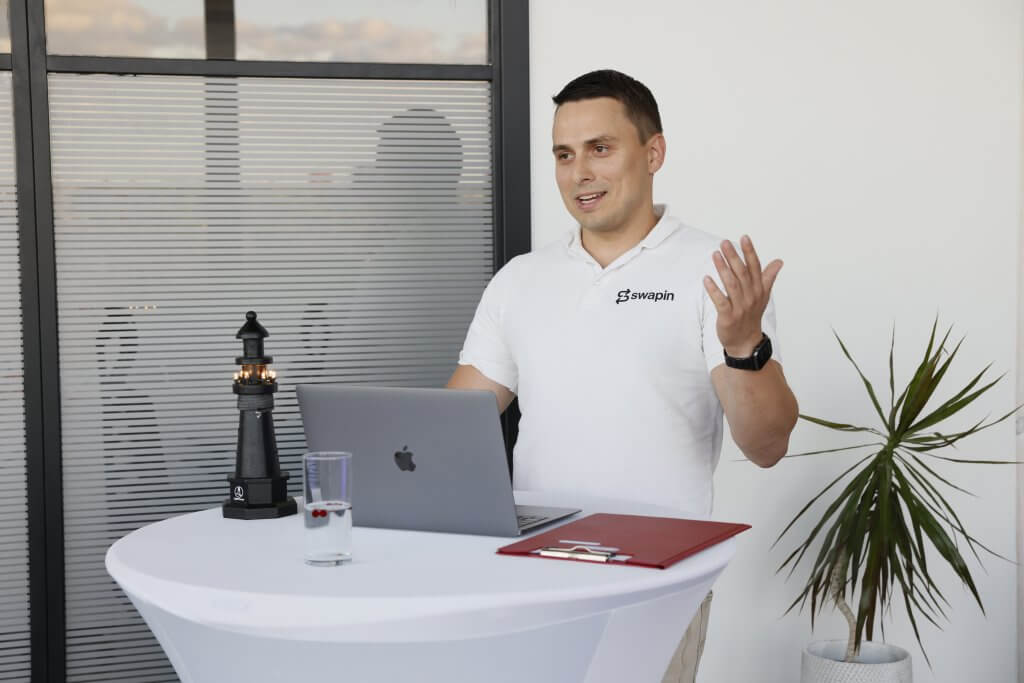 Estonian Web3 Chamber: Crypto Regulations in EU
Raido Saar, the president of Estonian Web3 Chamber, our partner in hosting this event, presented its perspective on the current Web3 landscape locally. He touched upon the focus of Estonian Web3 Chamber at the moment, which is understanding the effects of upcoming MiCA (Markets in Crypto-Assets) regulations on Estonian Web3 and crypto businesses, and how to adapt to the new requirements while making sure that companies who already have licences by the Estonian FIU (Financial Intelligence Unit) can continue to hold them without having to start the licensing processes again from zero. Raido also shared about the upcoming event that Web3 Chamber is hosting in partnership with another Estonian Web3 Chamber member, Coinspaid, in October.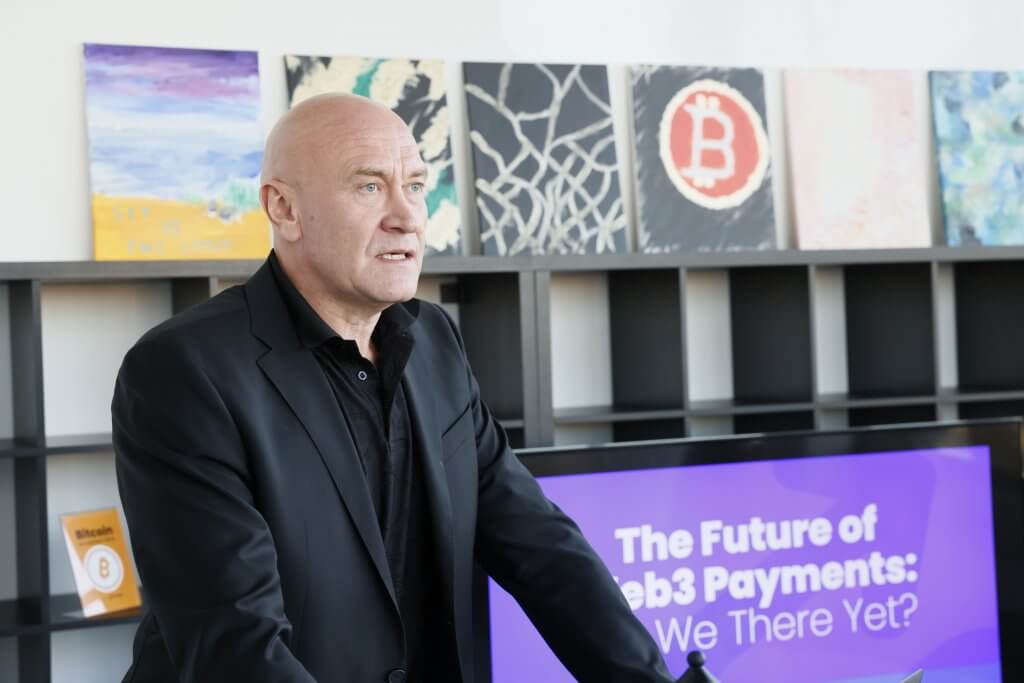 Panel Discussion: The Future of Web3 Payments
The main highlight of the evening was the captivating panel discussion on the topic of "Future of Web3 Payments: Are We There Yet?". Moderated by Mia Belle Trisna, a member of Swapin's marketing team, the panel featured distinguished experts in their fields – Evald-Hannes Kree, CEO of Swapin, Raido Saar, President of Estonian Web3 Chamber, and Ian Kalla, CXO of Bankish. These thought leaders shared their views on various aspects of Web3 payments, including current state of user-friendliness, the impact of central bank digital currencies (CBDCs), regulatory challenges, and growing institutional interest in cryptocurrencies, as well as a look into the future of crypto payments and the industry in general.
The event was not a one-sided discussion. Attendees also had the opportunity to engage with the panelists, sharing their thoughts and concerns about the challenges that the industry currently faces and asked questions from the panelists about the opportunities that lie ahead in the world of Web3 payments, adding depth and diversity to the conversation.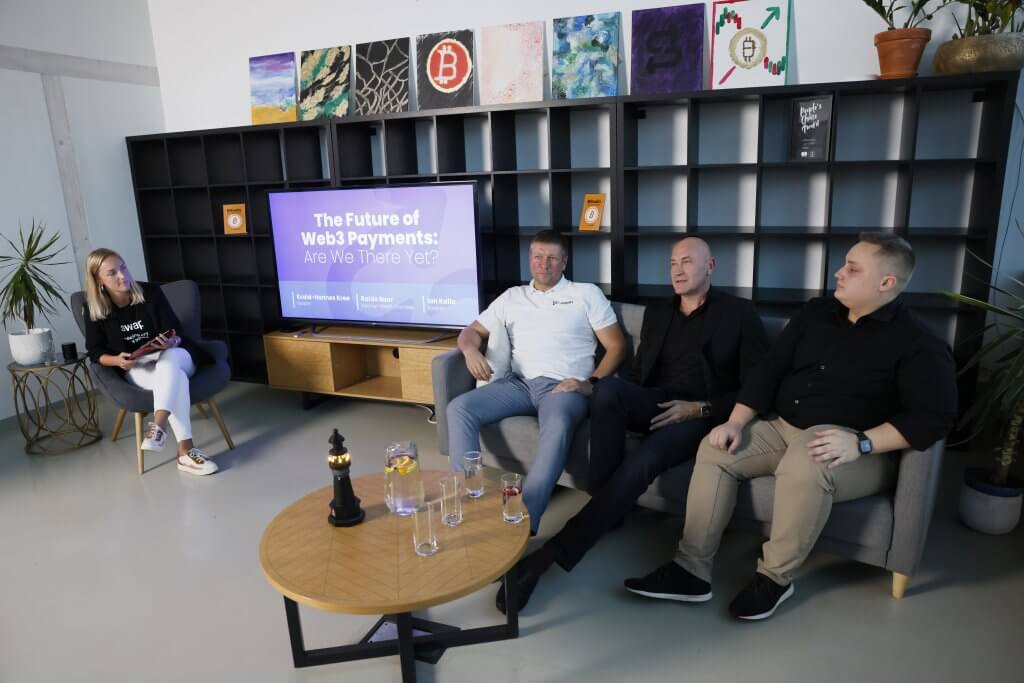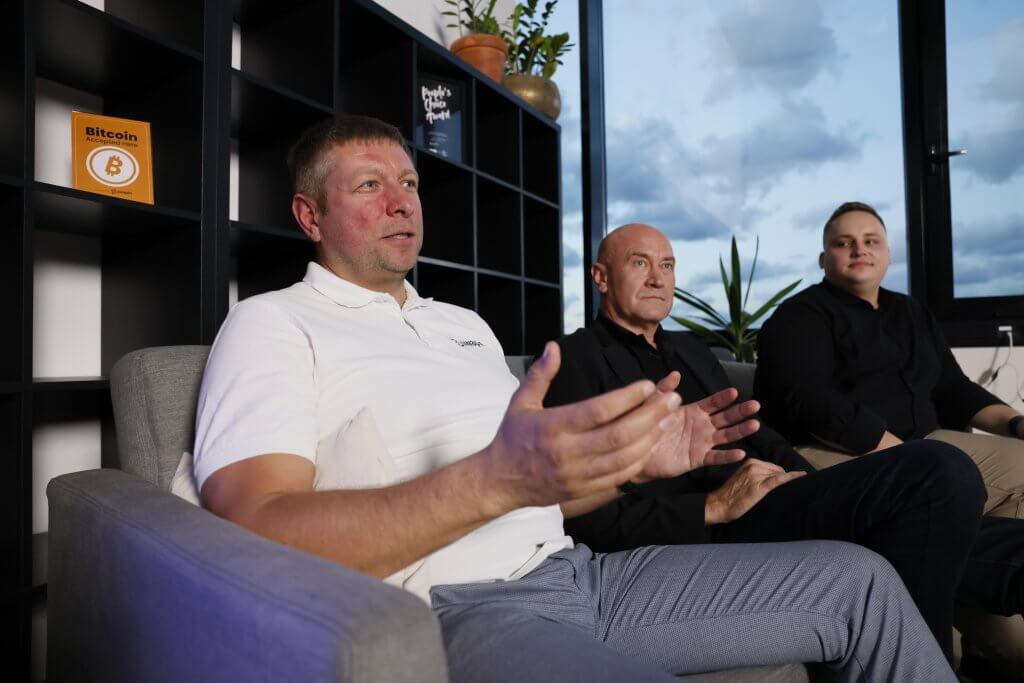 Networking and Engaging Conversations
Following the insightful presentations and thought-provoking panel discussion, our event provided a unique opportunity for attendees to network and connect with fellow industry leaders who also share a passion for the Web3 space. Among our distinguished guests were representatives from leading Estonian Web3 businesses, such as 3commas, XGateway, Redcurry, Riddec, ComputerLab, Guardtime, Coinspaid, Krüpto.ee and many more.
Networking section of the event allowed participants to meet and make new connections. They discussed the key takeaways and insights from the panel discussion, reflected on the current state of Web3 payments in Estonia and across Europe, and brainstormed strategies to foster innovation and widespread crypto adoption. The members were also able to explore potential collaborations to drive further growth and prioneering developments in the Web3 industry.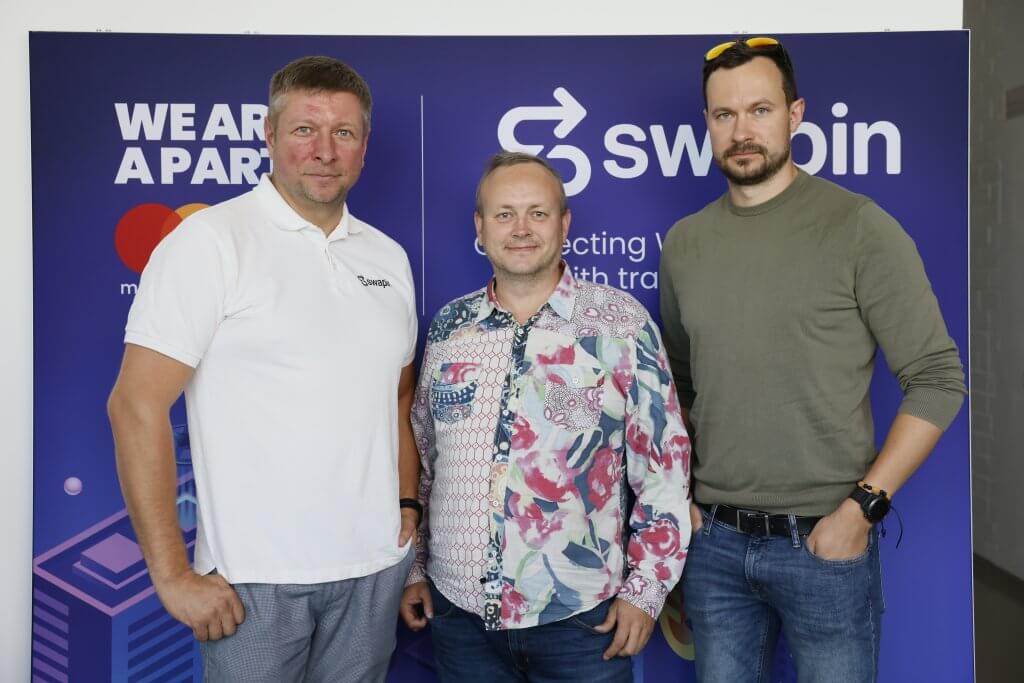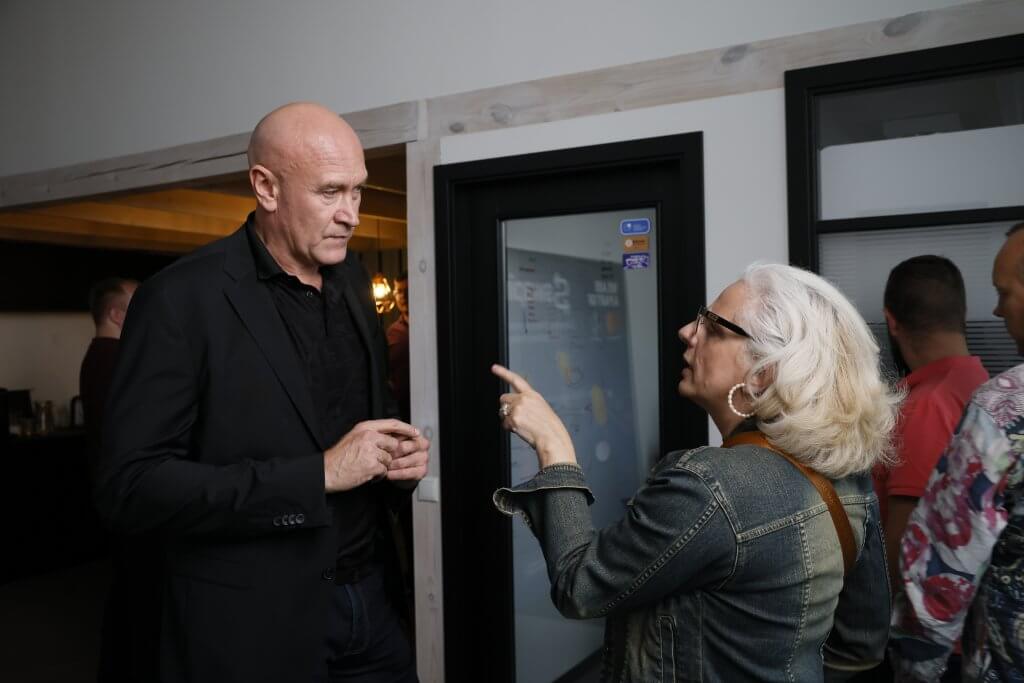 Shaping the Future of DeFi
The Future of Web3 Payments event hosted by Swapin and the Estonian Web3 Chamber was a success. It brought together like-minded individuals who are passionate about revolutionizing the world of finance through decentralized technologies. As the Web3 ecosystem continues to evolve, events like these play an important role in driving innovation and fostering meaningful partnerships among those who are bridging the gap between Web2 and Web3, and shaping the future of decentralized finance.
Stay tuned for Swapin's follow-up blog that will dive deeper into the panel discussion and key takeaways from industry experts on the topic of the current state of Web3 payments and future outlook on the industry.
---
For the latest industry insights, you can subscribe to our Weekly Crypto/Web3 Newsletter. To be part of a community of crypto enthusiasts, join our Telegram community and to explore more about Swapin, you can follow us on our social media platforms here.
*Event pictures taken by Egert Kamenik, from Piltilus.