Crypto On-Ramps and Off-Ramps: How to Buy and Sell Crypto Easily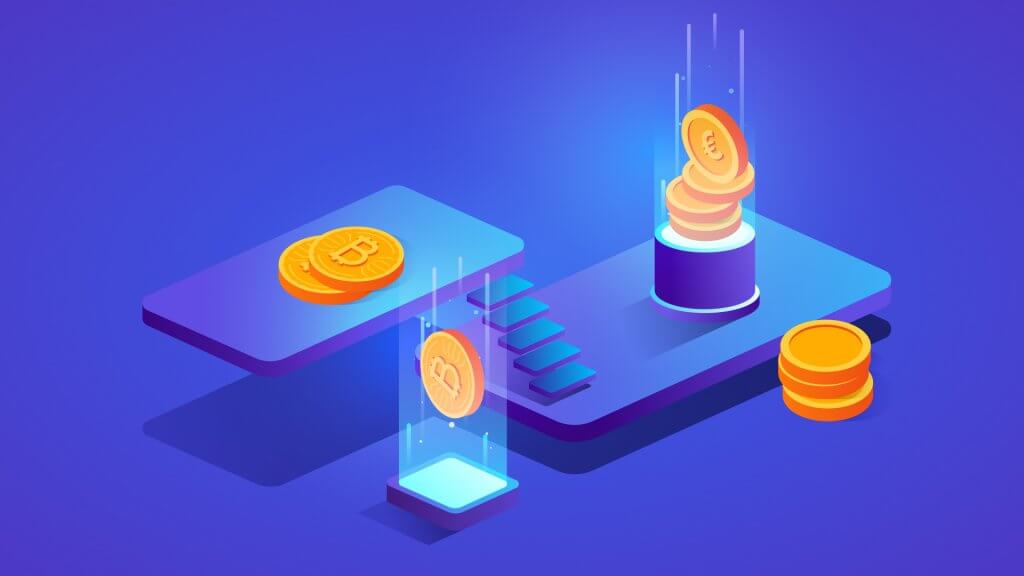 Whether you are a total newbie in the world of cryptocurrencies, or a seasoned investor or trader, understanding crypto on-ramps and off-ramps is important for smooth and secure transactions between crypto and banks. Don't worry, we're not talking about actual roads or highway entrances and exits. Crypto on-ramps and off-ramps are an essential part of Web3, and we're here to break them down for you. So let's dive into what they are and the key factors you must consider when choosing an on-ramping or off-ramping platform to use.
Understanding Crypto On-Ramps and Off-Ramps
Before we dive into the details of each, let's clarify what on-ramps and off-ramps are in the crypto world.
On-Ramps: Think of these as entry points to the crypto space. They are platforms that let you buy crypto by converting fiat currencies (like EUR, GBP, USD) into cryptocurrencies (such as Bitcoin or Ethereum).
Off-Ramps: These platforms work in reverse. They help you sell your cryptocurrencies by converting them back into fiat currency. Essentially, they're your exit points.
What is a Crypto On-Ramp?
Crypto on-ramps are services that allow you to buy cryptocurrencies with fiat currency. Fiat currency is the legal tender of a country, such as Euros, or British pounds, or US dollars. There are many different types of crypto on-ramps available, each with its own advantages and disadvantages. Some of the popular platforms include:
Centralized exchanges: These are well-established platforms like Coinbase, Kraken, and Binance, known for their liquidity and a wide variety of supported cryptocurrencies.
Peer-to-peer (P2P) exchanges: Platforms like Paxful, ByBit, or OKX P2P allow you to buy crypto directly from other users, often offering more privacy and lower fees.
Payment gateways: Services like Swapin enable on- and off-ramping through non-custodial solutions, offering faster transactions and enhanced security.
Crypto brokers: Brokers such as eToro, Interactive Brokers, or Swissquote offer a more hands-off approach, acting as intermediaries between traders and the market.
Cryptocurrency ATMs: These physical machines allow you to deposit cash and receive crypto in return, as long as there is an ATM near you.
You can choose a single platform or use a combination based on your specific on-ramping needs and preferences.
What is a Crypto Off-Ramp?
Crypto off-ramps are services that facilitate the selling of cryptocurrencies for fiat currency. They enable you to convert your digital assets back into EUR, GBP, USD, or any other fiat currency. Some popular platforms for off-ramping include:
Centralized exchanges: These platforms are not limited to just on-ramping; they also allow you to sell your crypto holdings for cash.
Decentralized exchanges: DEXs offer a peer-to-peer platform for selling cryptocurrencies, often with higher privacy, but possibly less liquidity.
Payment providers: Some payment providers offer simplified and automated crypto-to-fiat conversions, making it fast and easy to off-ramp.
Crypto cards: Special crypto debit cards, such as those from Coinbase, Binance, or Bitpay, allow you to spend your cryptocurrency holdings at stores.
Crypto ATMs: Similar to on-ramp ATMs, these machines facilitate the sale of cryptocurrencies, giving you fiat currency in exchange for your crypto. You can find a map of the ATMs by Coinmap here.
How to Choose a Crypto On-Ramp or Off-Ramp?
When selecting a crypto on-ramp or off-ramp, consider the following key factors:
Transaction Fees
Compare the fees charged by different platforms, as they can vary significantly. Go for a solution that aligns with your transaction volume and needs. The fees for on-ramping and off-ramping will vary depending on: the amount withdrawn/deposited, payment method, such as a debit/credit card (higher fees) or a bank transfer (lower fees), as well as the network fee at the time of transaction. Generally, the total fees can range from 0.1% all the way to 5% and more. You can find a comprehensive table by Cryptowisser here.
Transaction Speeds
Check the speed at which transactions are processed. Some platforms offer faster transaction times than others. It will depend on the type of cryptocurrency, network congestion, the exchange or provider used, and the amount of crypto withdrawn. In general, most platforms will process withdrawal and deposit requests within a few hours up to a few days.
Ease of Use
Consider how suitable the platform's interface is for you, it can vary depending on your preferred device (mobile or desktop,) the platform (website or mobile app), and your personal preferences.
Security and Reliability
The security of your funds is important. Before trusting your money to a platform, research into the company or service, by going through sites like this Crypto Scam Tracker or checking the team behind the company and how long they have been in the industry for (to know that they are real and here to stay). Additionally, see the security measures that the platform uses to guarantee the safety of your funds – for example, licensing shows that they adhere to the latest regulations and are allowed to operate in their specific region, what are their KYC (Know Your Customer) and AML (Anti-Money Laundering) policies to safeguard against fraud and theft, or even check that they have a physical address as a sign of legitimacy and transparency.
Supported Cryptocurrencies and Fiat Currencies
Pay attention that the platform supports the currencies that you want to buy or sell – whether that's Bitcoin, Ethereum, LTC, USDC, TRON and other cryptocurrencies, or EUR, USD, GBP, and other fiat currencies. Most platforms will support all major and most popular cryptocurrencies, but if you are wanting to trade more specific altcoins, make sure the platform offers support for them.
Customer Support and Reputation
Check that the platform has a good reputation of supporting their customers in any questions or concerns, to ensure that you can trust them to be there for you. You can do that by reading reviews on Trustpilot, Google, and seeing if there are any use cases shared from their customers or in-depth product reviews on platforms like Reddit or YouTube.
Swapin's Fast and Easy Off-Ramping Solution
Among the many crypto off-ramp solutions out there, SwapinGet offers a unique and user-friendly solution for converting crypto-to-fiat:
Speed and convenience: 95% of Swapin's transactions are completed in less than five minutes. This ensures quick access to your cash. You can even automate the process by creating a designated SwapinGet wallet address to convert cryptocurrency to desired fiat in your bank account with a few clicks.
Safe and secure: Swapin is a non-custodial solution, meaning we never hold your funds. As a licensed payment solution from the EU, we adhere to the latest industry regulations to ensure your funds and data are safe. You can read our customer reviews on Trustpilot here.
Payments in your name: With Swapin's Dedicated IBANs feature, all of your crypto-to-bank payments are made in your name, giving you more control over your financial transactions and no more concerns about banks flagging your payments.
Conclusion
If you are in the crypto industry, it is important to know how crypto on-ramps and off-ramps work as well as the different options that are available for you to choose from. It is also essential to pay in mind the factors that are the most important for your needs and preferences as a crypto user. We hope that this quick guide will help you to buy and sell your crypto with confidence from now on.
If you want to check out Swapin's solutions in more detail, you can do that here.
---
For the latest industry insights, you can subscribe to our Weekly Crypto/Web3 Newsletter. To be part of a community of crypto enthusiasts, join our Telegram community and to explore more about Swapin, you can follow us on our social media platforms here.