When DEFI meets FIAT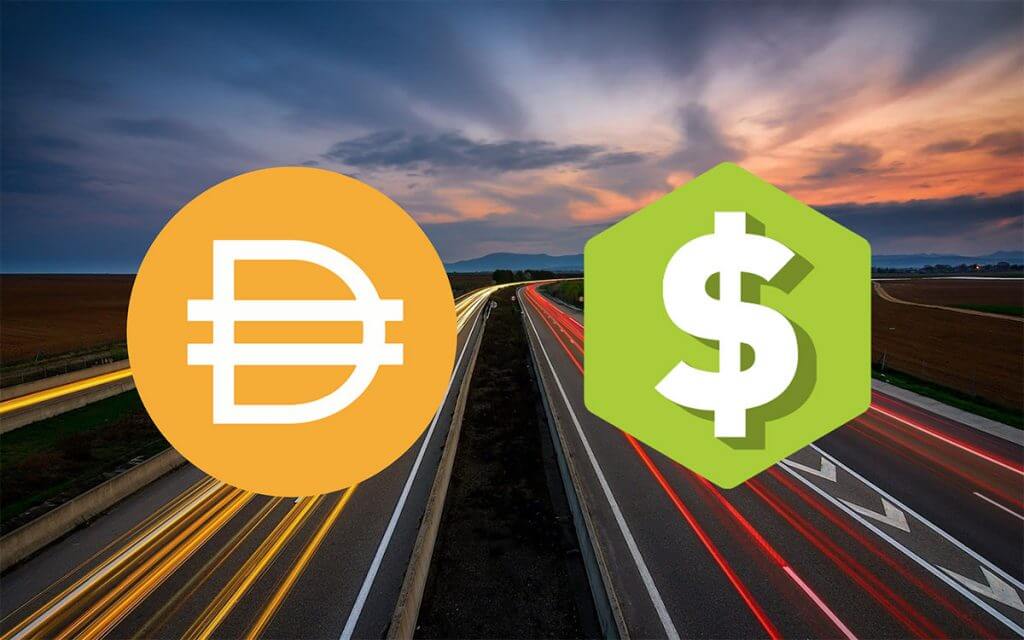 An outlook on a very potent but challenging synergy.
It started with a simple story.
A Swiss Fintech group integrated AAVE protocol into their system. It looked like just regular news in a bull market. But there's more to that – a very important trend is shaping.
We are entering the time when institutions are bold enough to play with DEFI. And this is just the beginning.
So Why DEFI and FIAT, what's the deal anyway?
Many use decentralized finance (DEFI) protocols. Their building blocks are stable coins. In essence, it's the last bit that crypto needed – as soon as you have stable coins to be traded against volatile assets the loop closes. The best part of it – you don't need FIAT. You are part of one whole ecosystem. And the journey continues. You enter with DAI, you get ETH, you collateralize ETH and get a loan in USDC and place it YFI finance to earn more yield.
The money legos game can go on forever.
So why do we need FIAT when you have so many Crypto Dollars anyway working frictionless with other Crypto assets?
Reason 1.
It's not going to be like that forever.
The Crypto Dollar in essence has its own laws that work well. However, stable coins have to find a way to comply with regulations. Even the no-real-dollar-asset-backed coins like DAI cannot avoid that. Ironically, the coins which are backed by USD in bank accounts have a bigger chance to succeed. This is the fact that accountability is much easier. And in the same time if they fail to be transparent they end up in a very difficult situation with authorities i.e. Tether.
Reason 2.
FIAT is not going away (yet).
We all like the idea of an economy run on Blockchain but the reality neither Crypto is going way, nor the Dollar. As users and entrepreneurs, we have to find a common ground and unite these economies. It sounds crazy, isn't it?
Imagine where you can use your assets in Compound as collateral for your mortgage. This concept is hard to process due to the fact of so much bureaucracy and real assets that need to "move" but it has to be a milestone that Blockchain has to solve. (btw…there something cooking in that direction).
And yes, there's going to be Dollar printing – Biden administration is not afraid of the big inflation ahead. But still, there are many economies that still peg and trust the Dollar. That's the reality.
This leads to the next point:
How DEFI will meet FIAT and WHY?
Factor 1.
Banks change due to user pressure (you're thinking that's unlikely but if customers move en masse, Banks will follow).
If 30% of customer calls in your banks is about Cryptocurrencies, then you'll probably need a change.
But, we know – Banks don't change – right? Thus, the truth is that they will turn into fintech companies, many will fail, others will innovate. Either way, they will be forced to work with Crypto and eventually open the gates to DEFI. This leads us to the next point.
Factor 2.
DEFI has to embrace some regulatory framework i.e. the Degen's nightmare. We know it sounds even crazier but a little of bit rules will actually create a much healthier environment.
A bit of accountability and KYC is actually good for the industry. How many rugpools and hacks we had?
Permissionless and anonymity are good – however we are putting too much risks in the user basket creating a steep adoption curve.
Give the power to users and full responsibility? That's good, but we as developers/entrepreneurs are obliged to create standards of safety. And this is very important for DEFI to prosper.
If those two factors are in place we can talk about a real merging between FIAT and DEFI.
Leap in the future.
No doubt, DEFI can take and disrupt the old legacy systems. Can we live without banks? Probably.
Do we need Fintech companies? Yes.
In an ideal world, the end-user is not going to feel either he/she uses decentralized or centralized solutions.
The question is – can we bring good practices in DEFI like governance, voting power and apply it to the real economy? Legislators have to understand that. Customers too. After all, open finance is what we want. To pay bills with Crypto. To load their Sushi swap via an ATM. Incredible? it's a matter of perspective.
—
Meanwhile if interested to try how to pay your bills with Crypto try Piixpay.
We made it easy.
Piixpay Team