Piixpay Celebrates 4-year Anniversary of First Crypto Real Estate Sale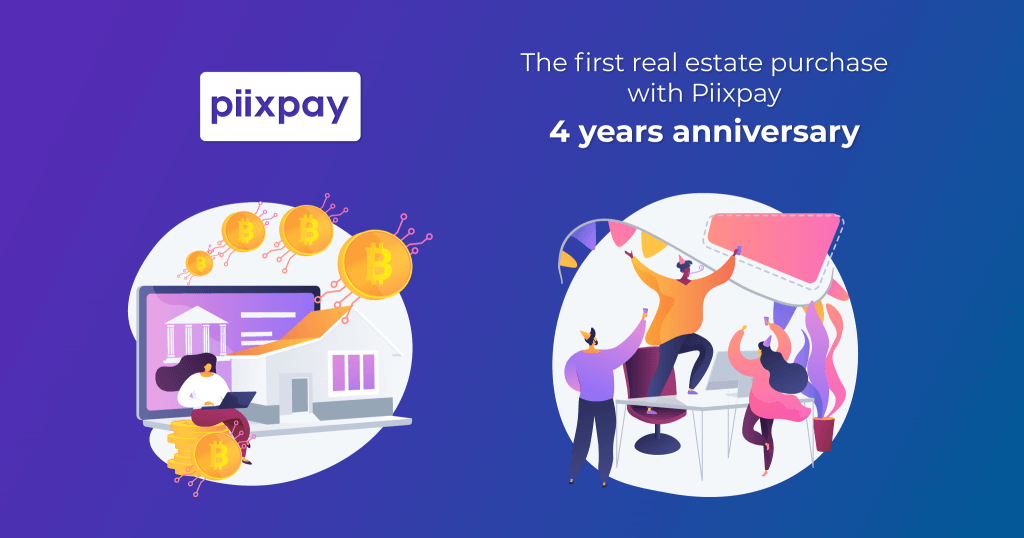 This month Piixpay celebrates the 4th Anniversary of the first real estate item purchased using its services. It was already far 2017, and the industry landscape was different both within crypto and the property.

The latter used to be far away from the booming crypto, as agencies and average clients either didn't know how beneficial bitcoin transactions could be or didn't trust enough in promising but yet not matured blockchain-tech.

Nevertheless, the first heralds of the upcoming changes were already noticeable, so the Piixpay client has paid for her Spanish apartment with crypto. Those were the early days for the crypto break-in to the prime real estate industry, and every single case was an occasion worth highlighting by the press. And so every single one was a kind of a scoop.

For instance, the Ukrainian apartment bought by TechCrunch co-founder Mark Ginsburg via Ether-based smart contracts was covered by no less than Newsweek, where it was publicly claimed to be the first-ever real estate purchased with cryptos. We in Piixpay have one or two reasons to dispute their primacy, though.

The following four years have completely turned the tables, so our days, the real estate industry has gone far on the way of blockchain adoption. The market is literally filled with niche startups, including ones really keeping in the public eye like Propy, Ubitquity, and some others. The client demand in paying with crypto is immensely high, and it is still growing.

The Piixpay team and its service see no way to stand by, especially whilst holding a pioneering honor in this direction. This April shapes up to be fulfilled with amazing news, including the one we can already shed light on.

As a follow-up to the trend set in 2017, the Piixpay team is glad to provide the local Estonian real estate brokers with access to dealing in crypto. Follow Piixpay in order not to miss the upcoming updates on the topic.