What is happening in crypto?
Facebook to announce their own crypto coin
Facebook plans to roll out a cryptocurrency for its 2.38 billion users, called Global Coin. Reportedly Facebook plans to start testing the currency late 2019. It will be a stable coin backed with a basket of several fiat currencies. The whitepaper will be released 18 June.


Litecoin halving coming up in august
It is time to cut the block reward in half for Litecoin. This halving event occurs every 4 years for Bitcoin as well as Litecoin. This will direct attention to the scarcity of the asset, there will only be 84 million Litecoins in existence. Historically, the price has surged higher around the time of the halving. Price for Litecoin is currently at around 117 usd.

Bitcoin mining difficulty hits record highs
Bitcoin reaching a new mining difficult All Time High. This means that the network is now more secure than it has ever been. Difficulty refers to the ease with which miners solve the cryptographic equations required to 'mine' a new block on the network.
Long time Bitcoin proponent and RT host, Max Keiser, had this to say: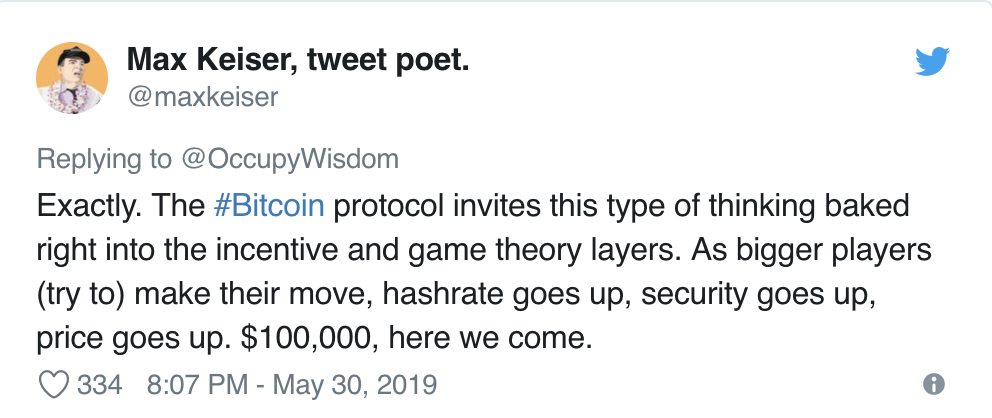 Looking at the charts the trend is up on higher timeframes. Slightly bearish short term, as the Bitcoin price was rejected at the $9000 level, after a parabolic run from $3200 since last December.
A probable scenario would look something like this: Not financial advice, just my own opinion.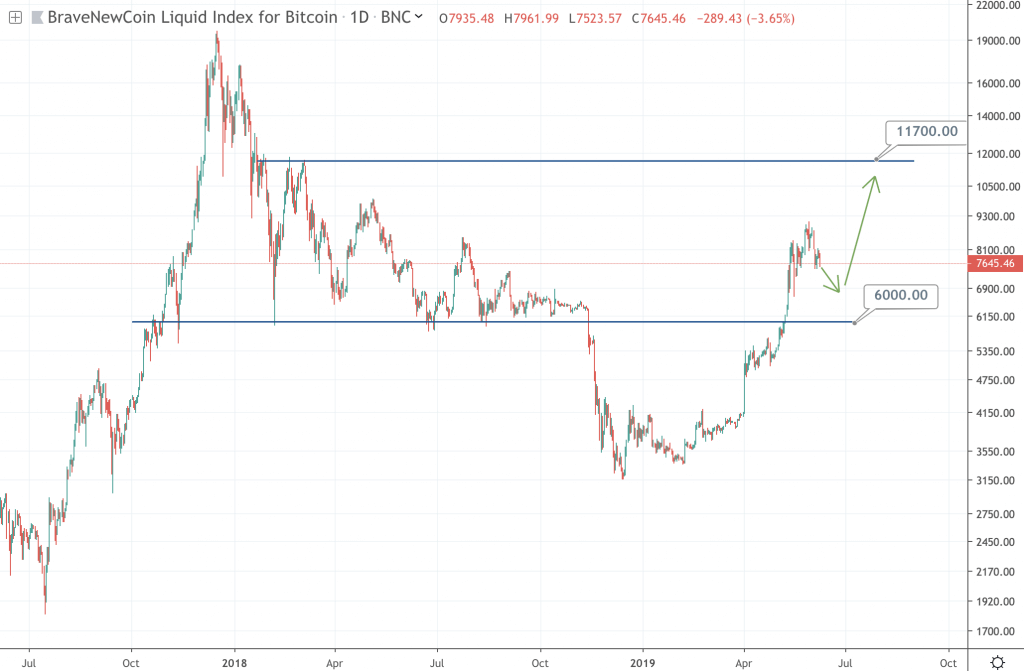 Written by Martin Berggren, market analyst.