We are Now Swapin!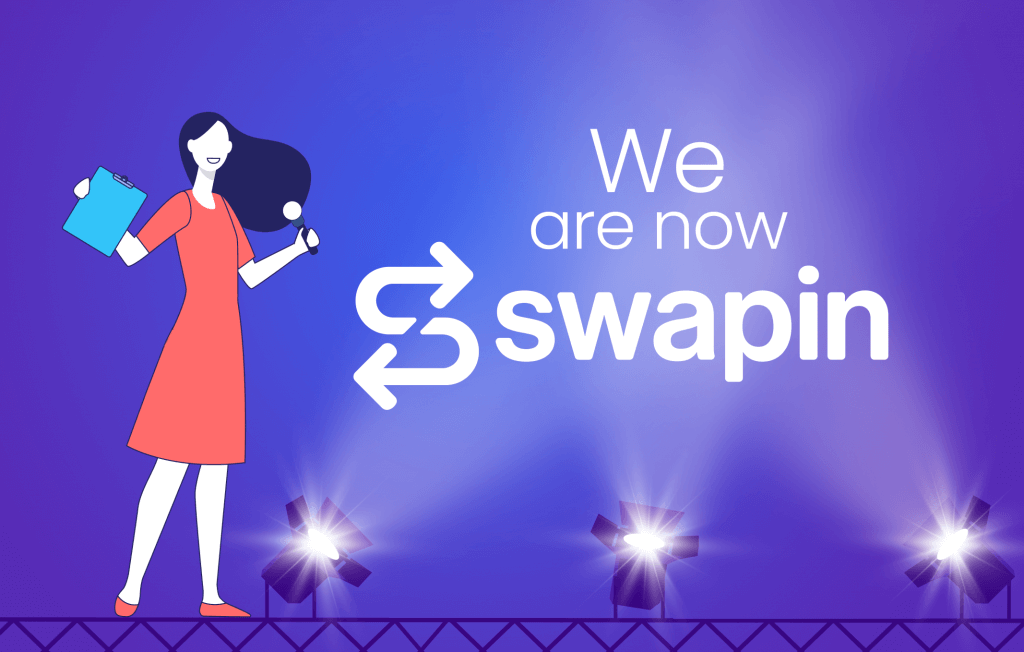 Today, we're changing our name from PiixPay to Swapin.
This is not just a new brand name, it's also an entirely updated vision of the importance of bridging crypto and traditional finance.
Swapin is a direct reflection of the core mission of any product under our name. Being able to connect fiat and digital funds and make them more convertible by instantly swapping one into the other with no annoying boundaries or limits – this is all that our products are about.
With our experienced team, investor support, and, most importantly, thousands of satisfied clients – it seems Swapin has everything it needs to confidently take a step forward!
Let's bridge the gap together
These days, the crypto industry welcomes millions of new adopters yearly. They, just like industry veterans, need a smooth and reliable option to utilize their digital funds as a payment option with no hassle.
At the same time, dozens of businesses aim to expand their client audience. The consistent lack of a convenient solution to do so is a significant hindrance that stunts their further growth.
Swapin is here to build a solid bridge between digital assets and the world of traditional finance. We offer seamless crypto-fiat processing solutions for businesses and individuals globally that make spending and accepting crypto easier and more intuitive!
What's next
For customers, not too much will change. Our logo has changed, along with the website design. You can still access your exact same account using your current email and password – but now via swapin.com. You won't need a new account. In a few weeks, we will start to redirect piixpay.com to swapin.com.
The main Swapin user experience will soon become even faster and more convenient than before. The core functionality and features remain the same, while we are tirelessly working on new tools and products that are expected to be released later this year.
We're pleased that thousands of you already rely on us to help eliminate the gap between crypto and banks, and we are grateful for your continuous support and feedback that helps us move forward.

Sign up for your personal Swapin account today and start accepting and spending crypto in a smarter way. Follow our official Twitter account and stay tuned for more updates!