Swapin x RE/MAX: Bridging Crypto and Real Estate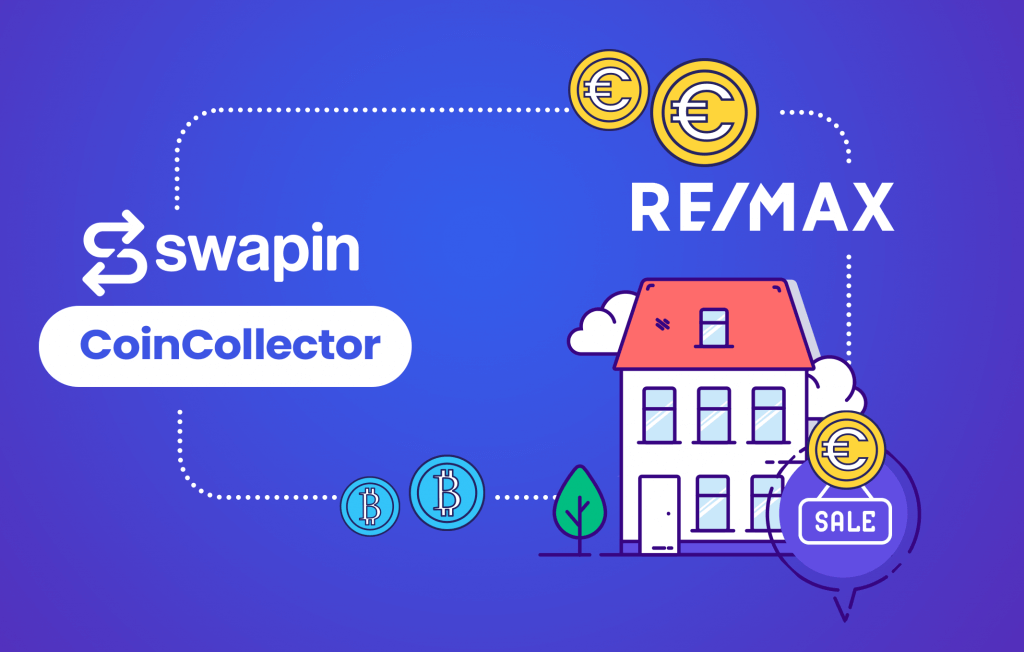 No matter what your business is, Swapin's flexible crypto-to-fiat solutions can take your business to a whole new level by allowing you to accept crypto as a payment method without any of the associated risks and hassles.
Things like the volatility of the market and the hassle with accounting can make businesses reluctant to work with crypto. For a while now, the real estate market has been dipping its toes into the crypto world by allowing properties to be sold for digital assets, but this adoption is slow due to the issues mentioned above.
In spite of these concerns, RE/MAX – an international real estate company – is diving head first into the world of crypto thanks to SwapinCollect, a tool from Swapin that allows buyers to use their digital assets to purchase property, while protecting both sides from market fluctuations. Let's take a look at how this solution works in practice.
Imagine the seller of a property only wants to accept payments in euro for the property they are selling, but an interested buyer is looking to pay with their Bitcoin. Usually, this would make a sale between the two parties impossible. But with SwapinCollect, the buyer can purchase the property in Bitcoin, while the seller receives the funds in euro immediately to their bank once the transfer is complete.
Using this Swapin feature, the seller sends a unique payment link to the buyer, who then enters the agreed-upon euro amount. The buyer then chooses the cryptocurrency with which they want to pay – in this example, Bitcoin – and SwapinCollect calculates the exact amount in BTC equivalent to the fiat sum.
After this is done, the buyer receives details on both the exact sum in Bitcoin and the wallet address to which they will transfer it. That BTC/EURO exchange rate is then locked for 30 min so that the buyer doesn't suffer from any market fluctuations. The seller is also protected because once the funds have been successfully transferred, the agreed-upon amount in euros will hit the seller's bank account within the next few minutes. It's that simple!
Ruslan Gulida, the Estonian regional manager of RE/MAX explained how Swapin helped expand his business and grow sales by adding a crypto payment method.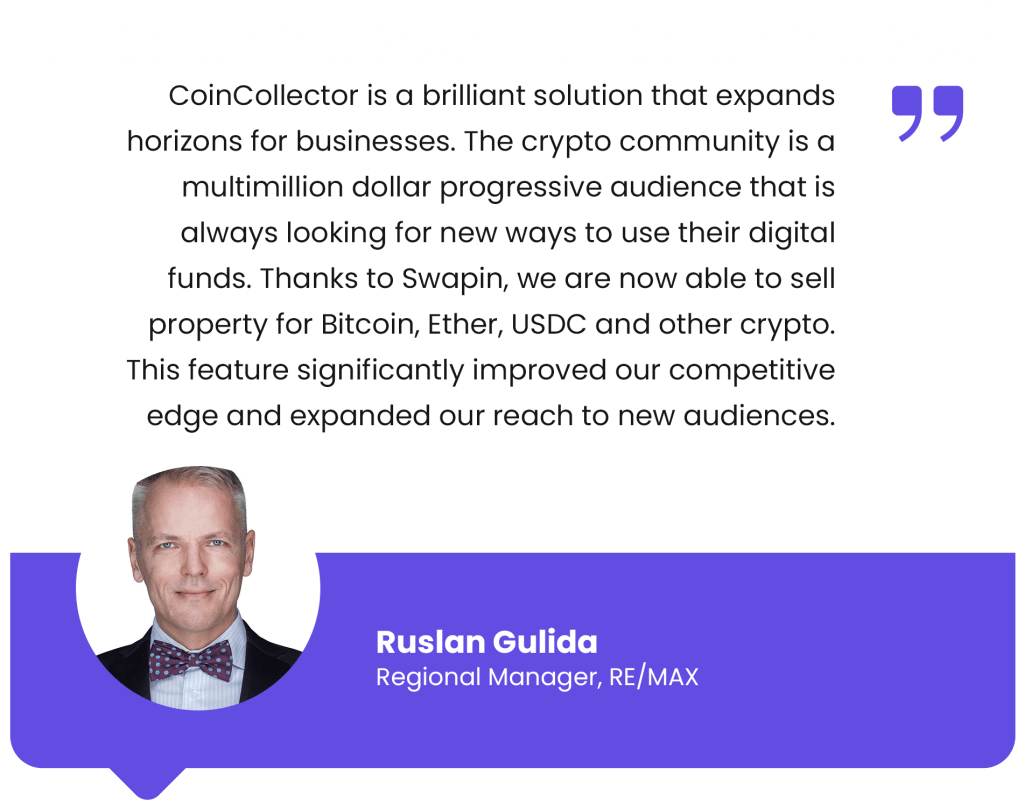 Sign up for your personal Swapin account today and start accepting and spending crypto in a smarter way. Follow our official Twitter account and stay tuned for more updates!