PiixPay to Support Binance Customers with Crypto-to-Euro Withdrawals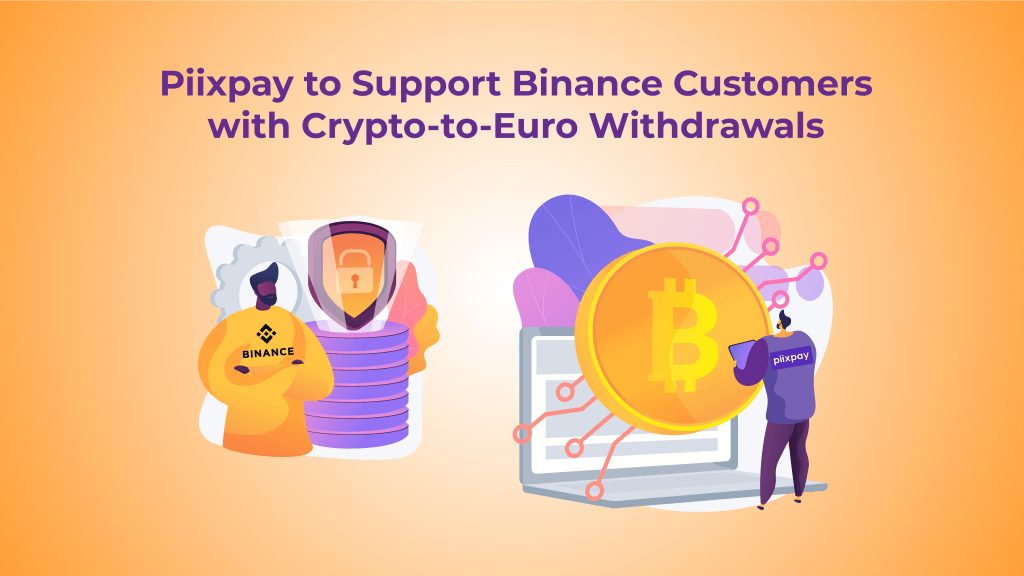 Dear Customers,

We at PiixPay always strive to deliver the fastest, most convenient, and most reliable services for the crypto community. Due to the recent regulatory crackdown that occurred with Binance's European payment provider, we'd like to support all crypto enthusiasts in this region with a stable crypto-to-EURO gateway.

As the EU clients of the leading crypto exchange might face inconveniences with SEPA bank transfer suspension, we're here to provide you with reliable infrastructure for the crypto-to-IBAN cashout option. You're welcome to take advantage of low fees and fast exchange for the following pairs:

BTC/EUR
ETH/EUR
BCH/EUR
LTC/EUR
DASH/EUR

The payout process with PiixPay is easy as you like! To initiate the crypto-to-Euro withdrawal, specify your name, IBAN, and the amount in EURO you want to get. In the following step, you'll be provided with the address to transfer the selected cryptocurrency. Once the transaction appears in the blockchain, you'll receive funds on your IBAN. That's it!

The progressive discount program launched back this June will add extra benefits for users searching for the best crypto-to-Euro exchange rates. The recent implementation of SEPA Instant transfers to PiixPay will definitely impress you with the rapidity of the exchange process.

Yours truly,
PiixPay Team