Swapin's Approach To AML/KYC Explained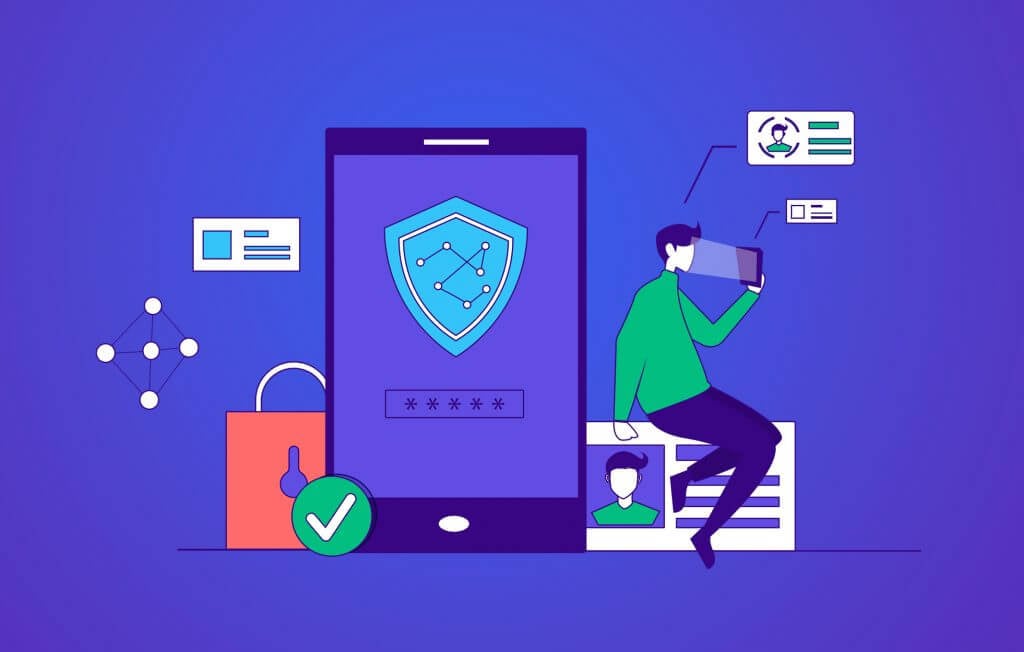 Our mission to bridge the gap between crypto and traditional finance has been made beyond clear. And while we will continue to make that the primary message we convey as a brand, we also aim to raise industry standards around operating within a fully regulated environment and be ahead of the curve with crypto-related compliance.
Swapin is also a regulated European digital services provider and as a member of the greater financial community, will strictly adhere to recommendations and guidelines surrounding AML/KYC procedures and policies. Transparency is also an essential pillar of Swapin's brand image, which is why we will be using this blog post to shed some light on our AML/KYC process.
How Swapin Sets To Raise Industry Standards Across The Board
Since the Swapin rebranding, revamped roadmap release, and successful €1.68M funding round, the company has been growing at a tremendous rate. The innovative lineup of B2B services is attracting partners like RE/MAX, Pax World, Aufort Gold, and E-Jewels, while B2C products are helping more consumers than ever before pay for everyday goods or recurring monthly bills.
As a fully regulated European financial entity, a member of the Estonian Chamber of Commerce and Industry, and a Swiss Crypto Valley Association member, Swapin takes its responsibilities extremely seriously. Business customers complete an onboarding process, while individuals are subject to identity verification as part of Swapin's AML/KYC process.
What Is AML/KYC? AML/KYC Procedures And Policies Explained
AML stands for "anti-money laundering," and KYC is an acronym for "know your customer." Each represents a slew of laws, regulations, policies, and procedures aimed at uncovering the flow of illicit funds. These two policies go hand and hand and require the verification of personal details such as identification, address, employment, and more.
These policies are put in place across all members of the international financial community to ensure the safety of all participants and target crimes such as tax evasion, human or drug trafficking, and the funding of terrorist organizations. Annual money laundering flows are estimated to be over $1.6 trillion per year.
How Swapin Approaches AML/KYC For Its Customers
Customer due diligence is a necessary piece of the KYC process. Financial institutions like banks, brokers, or digital asset providers, must screen new customers. Swapin's AML/KYC process was designed to be as minimally invasive as possible, requiring only a few critical steps. The entire process only takes a few minutes unless Swapin's verification team cannot legibly make out the verification documents provided. Customers can try again immediately if this occurs.
The Swapin AML/KYC process will require identity verification, as well as address verification. Supporting documents such as a utility bill, mortgage payment, tax bill, etc., are acceptable forms of address verification. Additional information may be requested, such as income levels, employment information, and how much capital you intend to deposit. Swapin reserves the right to update the AML/KYC policy at any time to ensure ongoing compliance with global financial regulators.
Get Verified And Follow Swapin
With the AML/KYC verification process complete and all information verified, you can now use everything that Swapin has to offer and take advantage of the future of finance! Crypto-to-fiat payments become possible in just a few clicks with our innovative B2B and B2C solutions.
For more information regarding Swapin's license and regulatory status, you can visit the Swapin About Us page. Stick with the official Swapin blog for more details on exclusive Swapin B2B and B2C solutions, as well as announcements of any new partnerships in the future. You can also follow Swapin on Facebook, Twitter, Instagram, or on LinkedIn.
Be sure also to try Swapin and make your first deposit today and access the future of finance. Swapin is a pioneer in crypto-to-payment solutions, catering to both B2C and B2B segments with a wide range of proprietary products and services. Click here for more information about Swapin or to join the Swapin team!