New Swapin App Released, Enhanced Convenience For Corporate Clients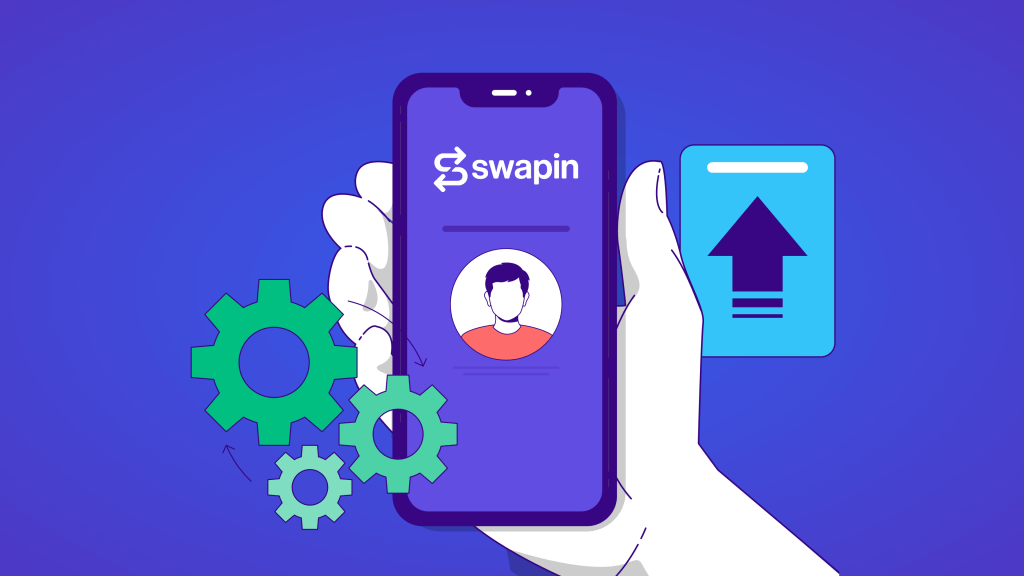 When Swapin revealed its updated development roadmap several weeks ago, among the many milestones we have planned in the months ahead, we anticipated releasing an application update before the end of Q2.
We are proud to reveal that the new app update is now live, improving the entire user experience and interface as a whole, with an added focus on enhancing the convenience for corporate and business clients during onboarding.
New App Design Now Live, Redesigned User Interface
The Swapin app has received a visual redesign to better align with the recent rebranding from Piixpay to Swapin and to best reflect our ambitious company roadmap. The user interface and experience have been thoroughly upgraded for increased usability and simplicity. Great care has gone into making the experience smoother for all users.
The Swapin app is the gateway to our lineup of innovative B2B and B2C services, making it a critical focus of our development teams. Further app updates and improvements are planned for the future.
B2B solutions include the SwapinCheckout e-commerce widget and SwapinCollect – a tool that allows invoice-based businesses to issue a payment link with payment information pre-filled for ease of use. Connecting to the crypto audience is proven lucrative for luxury brands or companies dealing with high-price assets like real estate, cars, or gold.
B2C solutions include SwapinPay and SwapinGet, enabling users to make recurring, predefined payments, pay bills, rent, utilities, and more, or send one-off payments to landlords or service providers. Such services can also be used to pay employee salaries or daily corporate expenses.
Improved Business Onboarding Process Benefits Corporate Clients
Prior to the latest app update, opening a business account with Swapin required an active email exchange with an account representative, causing unnecessary delays and back and forth conversations. The new Swapin app now features an easy-to-use online form for opening business accounts, making the onboarding process quick and straightforward.
At the convenience of the business, users can access an online form and complete the required AML/KYC process and any associated account verification steps. After the account is verified and the onboarding process is completed, business users can instantly take advantage of Swapin B2B and B2C crypto-to-fiat payment tools.
Businesses benefit from avoiding the overhead and risk related to accepting cryptocurrencies. Volatility, compliance, and more are all handled safely by licensed Swapin tools. Any crypto payments made using the B2B solutions offered by Swapin are immediately converted to EUR and transferred to a connected IBAN account.
Current Swapin business partners include real estate company RE/MAX, investment firm Aufort Gold, luxury diamond retailer E-Jewels, and many more. Visit Swapin.com to learn more how Swapin B2B and B2C solutions can benefit your business.
Try The New App And Follow Official Swapin Channels
The new Swapin app is now live on the official website. Both individuals and businesses are invited to check it out. We hope business and corporate clients find the new online form system valuable and convenient.
Stick with the official Swapin blog for more details on exclusive Swapin B2B and B2C solutions, as well as announcements of any new partnerships in the future. You can also follow Swapin on Facebook, Twitter, Instagram, or on LinkedIn.
Be sure also to try Swapin and make your first deposit today and access the future of finance. Swapin is a pioneer in crypto-to-payment solutions, catering to both B2C and B2B segments with a wide range of proprietary products and services. Click here for more information about Swapin or to join the Swapin team!