Swapin For Business: E-Com Widget Explained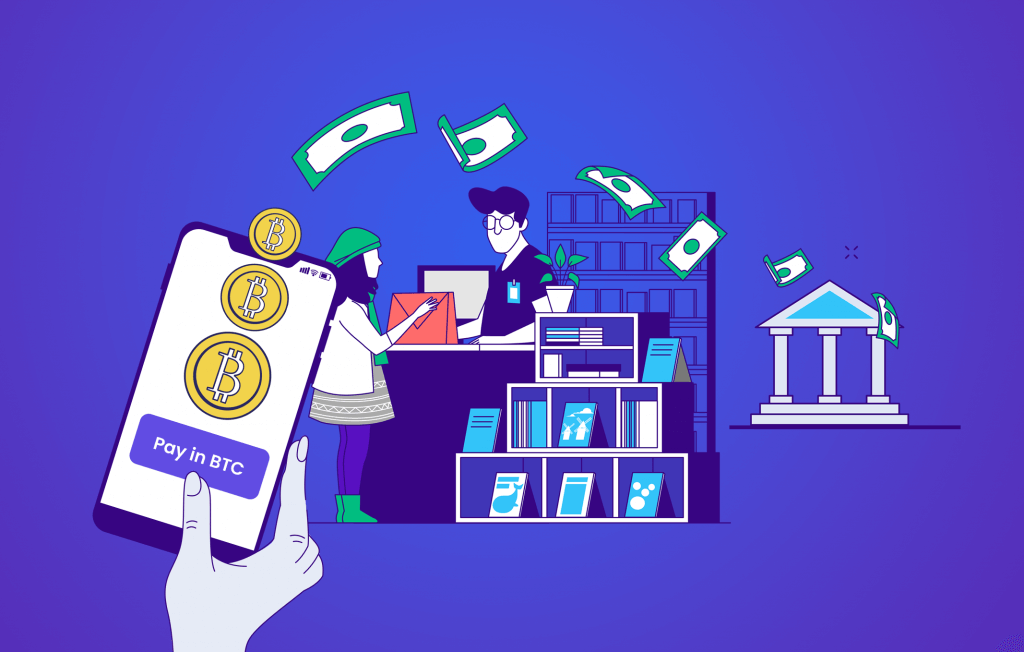 The business world has been ready to embrace emerging payment technologies like cryptocurrencies, stablecoins, and more. Yet the entire system itself has been segregated from the traditional banking system, preventing wide-scale adoption and easy implementation. This is especially true for businesses that have additional concerns surrounding volatility, accounting, and regulatory compliance.
Fortunately for the future of finance, Swapin and its innovative B2C and B2B solutions are enabling consumers and businesses alike to connect to the world of crypto, tap into new audiences, and create additional revenue streams previously inaccessible. In this blog post, we are specifically looking at how SwapinCheckout can make accepting cryptocurrencies as a business – yet receiving fiat to a connected bank account – seamless, simple, and something businesses cannot afford to miss.
How Crypto Is Set To Replace Cash
The recent pandemic has forever changed the world and increasingly propelled it toward a cashless and all-digital future when it comes to finance. Bitcoin and the blockchain tech behind it created a world of borderless and decentralized opportunities with the potential to disrupt traditional finance as we know it.
The only problem is that the changing of the guard is never fast or painless. The current system won't go down without a fight, and it is preventing cryptocurrencies from gaining rapid adoption. For example, because businesses don't accept crypto, the only way for users to take advantage of its value is to cash it out into fiat. Companies struggle to accept crypto because, by the time they receive the payment, the price of the asset has changed so significantly.
Swapin B2B Solutions, SwapinCheckout Explained
This is where Swapin crypto-to-fiat solutions come into play. Swapin currently offers the B2B sector two unique tools: SwapinCheckout and SwapinCollect. Each tool allows businesses to accept crypto from their customers and clients, yet the funds are instantly and seamlessly converted into EUR (and in the future, GBP) and sent to a connected bank account. SwapinCollect works via a payment link that allows users to pay in crypto, while SwapinCheckout is a widget that we're using this blog post to explain in more detail.
SwapinCheckout is an innovative tool that lets businesses and merchants of all sizes and needs easily embed a payment widget into any online storefront or website. SwapinCheckout works as a plug-and-play tool compatible with top e-commerce platforms like WooCommerce and others. Once implemented, customers and clients can make payments in crypto, but once again, the bank account specified by the business will immediately receive fiat instead. 
Why Businesses Choose Swapin Products And Services
Both SwapinCollect and SwapinCheckout are instant services, so the price a customer pays is precisely what arrives in the business's bank account. There is no fear of loss or frustration over volatility. The easily implementable system also takes care of all crypto compliance and accounting for the business, so there is no added stress or operational headaches.
Because the process is so easy and effective, Swapin B2B products and services have attracted world-renowned partners such as real estate giant RE/MAX, luxury jewelry retailer E-Jewels, and many others. These innovations allow crypto holders to spend their assets on homes, automobiles, watches, and other goods.
Check Out Swapin Solutions And Connect With Official Channels
Check back here at the official Swapin blog for more details on exclusive Swapin B2B and B2C solutions, as well as any future roadmap developments. You can also follow Swapin on Facebook, Twitter, Telegram, or LinkedIn.
Be sure also to try Swapin and make your first deposit today and access the future of finance. Swapin is a pioneer in crypto-to-payment solutions, catering to both B2C and B2B segments with a wide range of proprietary products and services. Click here for more information about Swapin or to join the Swapin team!