Swapin for Business Intermediaries: Seizing Opportunities on the Market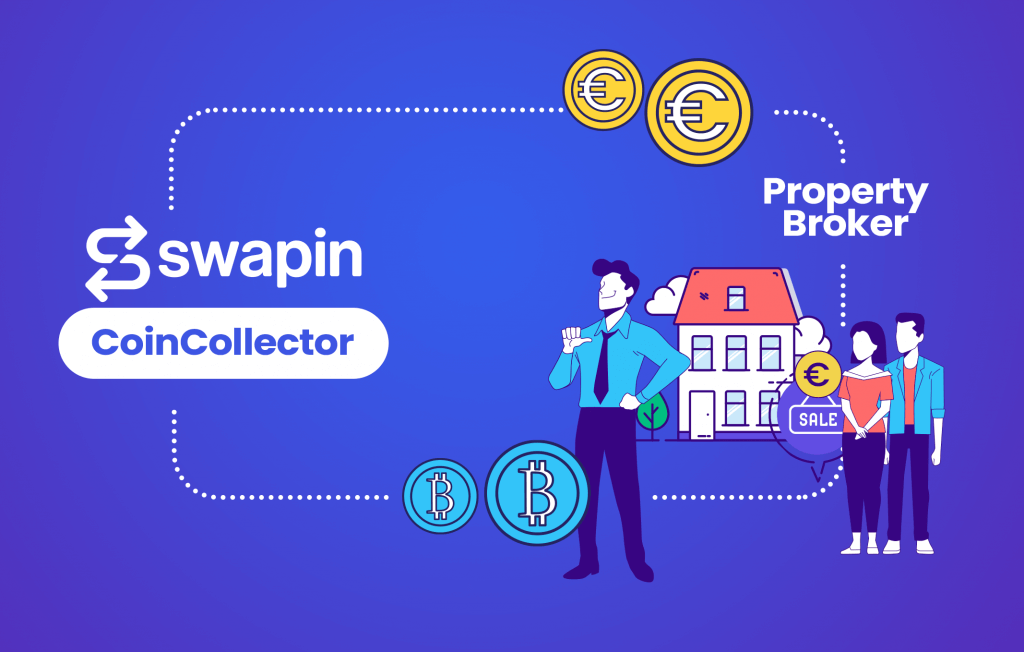 Whether you're an entrepreneur, a car dealership, or a small e-commerce shop, Swapin's B2B-geared solutions are more than capable of handling your business' needs. With products designed for any size business – Fortune 500 company or local entrepreneur – you can find your own niche and start earning.
Anthony is an entrepreneur with some experience working in real estate and a significant network in the crypto space. He has many friends that own crypto and are willing to invest their digital assets into real assets, such as residential or commercial property.
Many property owners are reluctant to handle crypto as there is a lack of reliable tools that comply with accounting requirements, but they're looking to sell their property quickly to the highest bidder. This could easily be a crypto holder looking to purchase a property with their digital assets. Anthony saw this gap, and knew he could fill it. Using SwapinCollect, he can become a highly needed intermediary between property sellers and crypto holders.
Anthony acts as the go-between in the payment transaction of a property purchase where the buyer prefers to pay in crypto. He started this currently successful business by setting up his own independent "intermediary company" and opening a corporate Swapin account. Let's see how this works in practice:
Say there's a property owner looking to sell their house, and the highest potential bidder would like to pay in crypto. The seller normally wouldn't be willing to accept payment in digital assets, and that's where Anthony steps in.
Along with the standard property purchase-sale agreement, Anthony signs an escrow agreement with the property seller which will allow his "intermediary company" to facilitate the payment between the buyer and seller. After the agreement is signed, using SwapinCollect, Anthony issues a unique payment link to the buyer where they can choose which digital asset they would like to pay with for the property. After they've selected which crypto to pay with, the system automatically calculates the exchange rate, sets the amount to be paid in crypto, and locks it for 30 minutes.
The buyer then sends the required amount of crypto and once the funds have cleared on the blockchain, the original agreed-upon amount of fiat is directly deposited into the bank account of Anthony's "intermediary company". Next, Anthony will transfer the euro amount to the property seller that was decided under the escrow agreement, while keeping a commission for facilitating the transfer.
This case is a great example of how thanks to Swapin, the buyer managed to purchase a property by paying with crypto, the seller received euro to their bank account without touching digital assets, and Anthony earned a legal commission for facilitating the payment and acting as an intermediary. A three-win situation, isn't it?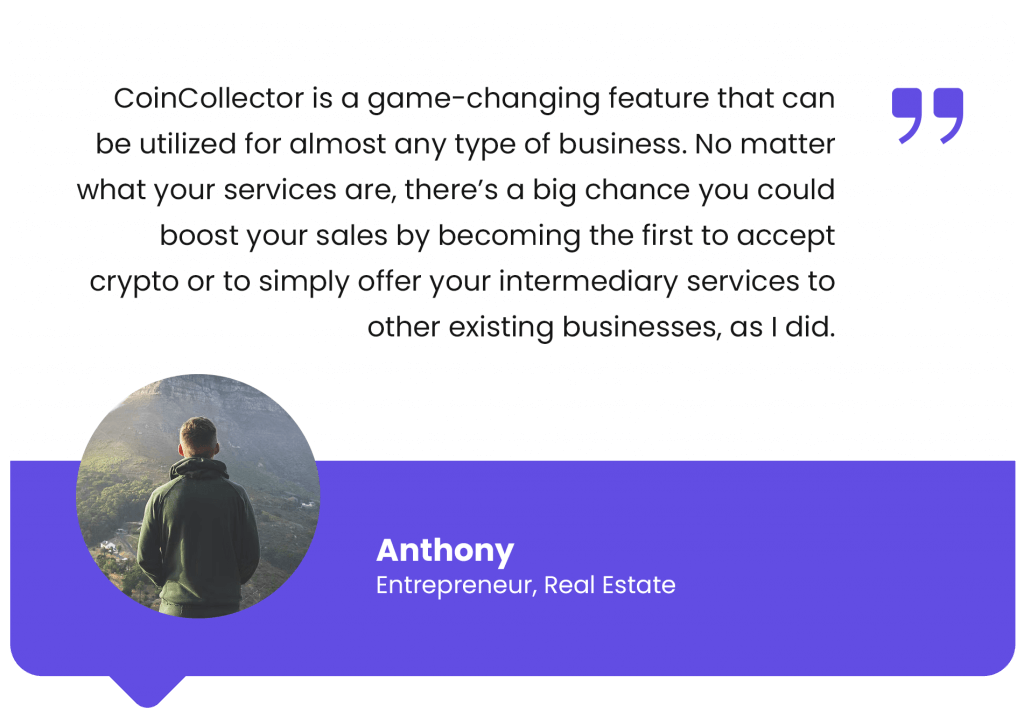 Sign up for your personal Swapin account today and start accepting and spending crypto in a smarter way. Follow our official Twitter account and stay tuned for more updates!