Swapin To Participate In Europe's Biggest Web3 Event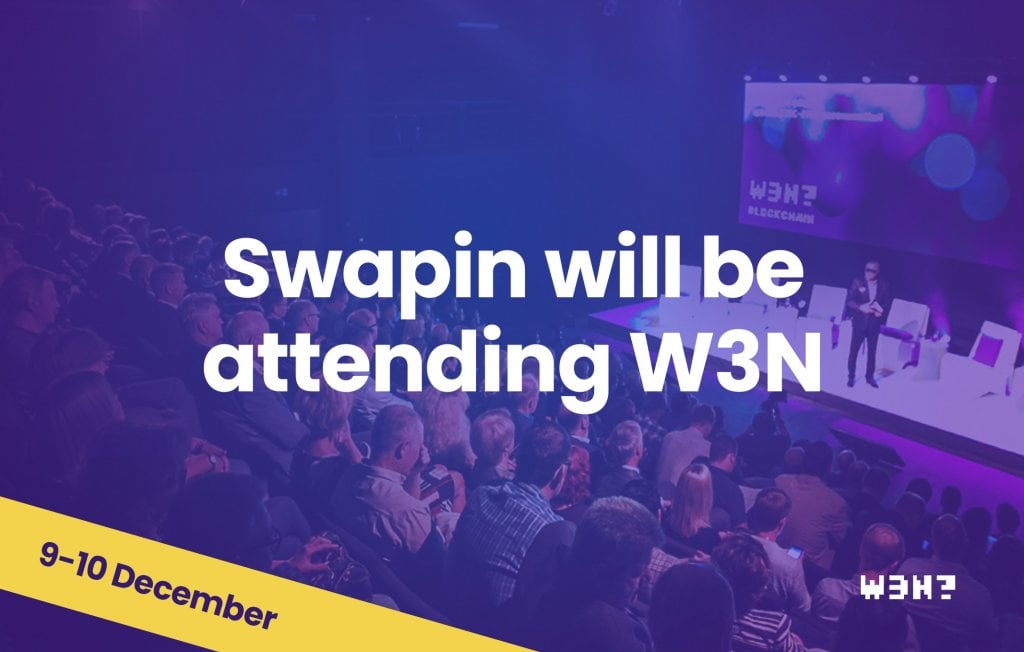 In recent weeks, Swapin's ambitions to embrace the Web3 community have become abundantly clear. The all-new Swapin Web3 wallet integration enables seamless crypto-to-fiat payments to a bank account from a variety of popular Web3 wallets.
Today, we are proud to announce Swapin's attendance and participation at the upcoming W3N Blockchain conference – Europe's largest Web3 event focused on freedom and innovation.
Swapin Team To Participate W3N Event, Promote Web3 Initiatives
Web3 is proving to be one of the most important financial technologies of our time. Crypto holders, NFT users, and more are able to control and custody their own assets, which can be used to connect to and interact with a wide range of Web3 services, partners, products, etc.
From December 9 through 10, key Swapin executives – company CEO Evald-Hannes Kree and Senior Business Developer Kate Voogla – will be present at the W3N Blockchain conference in Narva, Estonia. W3N is hailed as "a must-attend event for blockchain enthusiasts, developers, NFT creators, and startups."
New Web3 Wallet Implementation Featured At Conference
Swapin branding will be on full display at a dedicated booth, with the Swapin team on-hand to discuss the future of Web3 and how the Swapin roadmap has evolved to adopt the rapidly-emerging technology. Swapin's Web3 wallet implementation makes instantly converting cryptocurrencies to fiat like GBP and EUR and sending it to a connected bank account easier and more accessible than ever before possible.
All Swapin services are safe, trusted, and licensed. Swapin users always remain in the sole custody of their crypto assets and private keys for added confidence, comfort, and convenience. Swapin provides access to B2C solutions like SwapinPay and SwapinGet, and B2B products like SwapinCollect and SwapinCheckout. The most popular cryptocurrencies are supported, and the list of assets is constantly growing.
About Swapin
Swapin is a crypto-to-fiat payments provider delivering access to a wide range of innovative tools using the power of Web3. Stay tuned to the official Swapin blog for more updates and information. You can also follow Swapin on Facebook, Twitter, Telegram, or LinkedIn. Be sure to try the Swapin app today!