Swapin: Our Story So Far & A Look At What's Next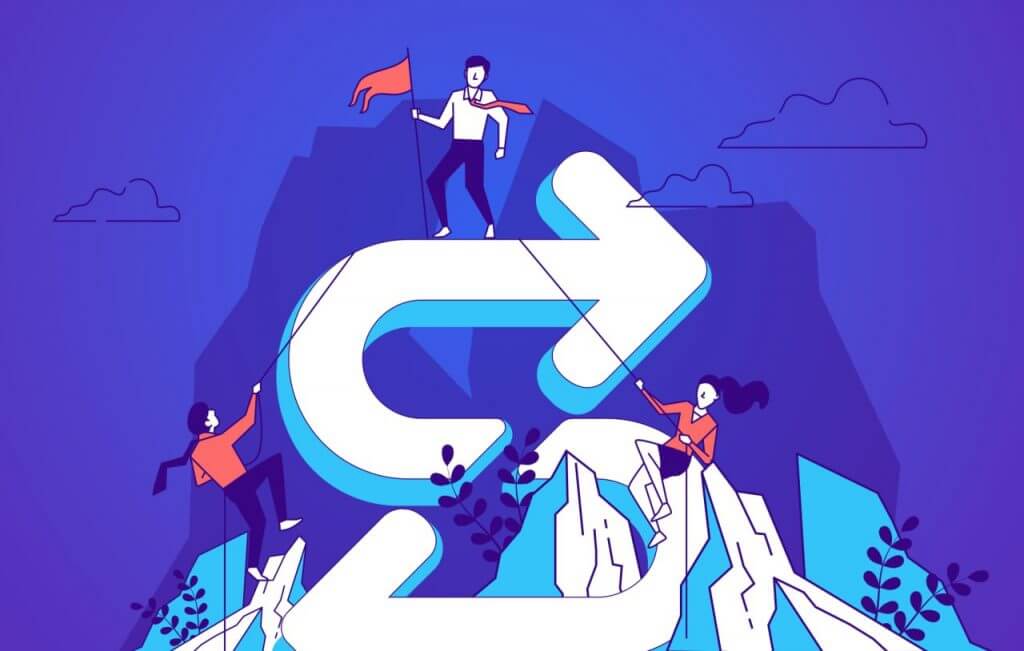 Swapin, today, is hard at work revolutionizing the crypto-to-fiat payments segment. But the company's roots began many years ago, and much like the rebranding from Piixpay to Swapin, there have been many significant transformations along the way of the long journey.
These transformations have occurred within the Swapin team, roadmap, and even across the crypto and finance industries themselves. In this latest blog post, we are taking a walk down memory lane to tell the story of Swapin so far. We will also reveal a taste of what to expect next from our expanding lineup of innovative B2C and B2B solutions.
Early Beginnings: Explaining Swapin's Deep Crypto Roots
Swapin founder and CEO Evald-Hannes Kree got his start in the cryptocurrency industry in 2013. As an early pioneer in crypto, together with his partner, Kree launched a mining facility in 2014. Profits began to grow, and that's when the first seeds for the idea that eventually became Swapin were planted.
Kree and his partner couldn't hold only crypto profits, as there was a need to pay bills and expand operations. Business partners and vendors didn't accept crypto at the time, so there was no other choice but to cash out crypto into euros. The duo used exchanges to convert funds, but orders filled slowly, leaving them susceptible to market volatility and exposed to potential losses.
This is how the idea for Swapin, formerly Piixpay, was born. Kree and his partner realized that there was serious demand for a simple crypto-to-fiat solution that anyone could use. The goal is to bridge the gap between crypto and traditional finance once and for all.
Overcoming Challenges in Swapin Story: How The Finance Industry Has Changed
Despite the clear need for such a solution to exist, many significant challenges were faced. For example, banks today aren't always willing to work with crypto-based businesses, and crypto today has gone mainstream. Back when Swapin was being built, few banks even knew what crypto was, let alone were willing to give out a business loan to related businesses.
From there, undeterred, Kree led Swapin to become the first-ever startup from Estonia to attend the StartupYard Seed Accelerator program. The program provided early connections with investors to establish critical strategic relationships and invaluable learnings from industry mentors.
In the years that followed, these connections brought Swapin resounding success as part of a funding round that raised €1.68M. The funding round also attracted several well-known investors and industry figures –– such as Estonian tech visionary Taavi Kotka, former Plumbr CEO Ivo Mägi, EveryPay founder Kristjan Novitski, and Covesting founder Dmitrij Pruglo –– who have enlisted on the Swapin board.
Current Focus: Partnerships And Expansion
The news of the funding round, along with these essential connections, are already opening new doors for the renewed and refreshed Swapin brand. Swapin is proud to reveal that it has established several key partnerships with reputable brands across real estate, jewelry, luxury goods, and investments.
Partners include RE/MAX, Pax World, Aufort Gold, and E-Jewels. The list is constantly growing, and Swapin is working to bring in additional merchants and businesses who seek to reach the crypto audience using B2B solutions like SwapinCheckout and SwapinCollect. Customer behavior data shows that crypto users are more likely to spend crypto profits in these consumer categories.
SwapinCheckout and SwapinCollect allow these world-renowned businesses to invoice customers in crypto yet accept fiat –– or integrate a crypto-accepting e-commerce widget into their online storefronts. All Swapin solutions are instantaneous, send an equivalent amount of fiat to a connected bank account, and all without the risk of crypto market volatility or the headaches of crypto accounting.
What's Next: Upcoming Swapin Roadmap Milestones
In addition to the B2B products above, Swapin also offers B2C tools like SwapinGet and SwapinPay. Each tool allows users to pay for goods and services in crypto, while the merchants themselves receive fiat.
Swapin has several new upcoming products, services, and solutions prepared as part of an ongoing company development roadmap. A recent blog post provided an in-depth look at the 2022-2023 roadmap, which includes multi-currency support for GBP (in addition to EUR), an Electronic Money Institution license, and a virtual IBAN implementation.
SwapinBuy yet another B2C tool on the way that will be released before the year is over, according to the roadmap. SwapinBuy lets users purchase any major cryptocurrencies in just a few clicks. The list of cryptocurrencies is continually growing, with expansion planned for Q3 2022.
Follow Swapin Official Channels For More Updates
Stay tuned to the Swapin blog for more details on when to expect these exciting roadmap updates to become available. You can also follow Swapin on Facebook, Twitter, Telegram, or LinkedIn.
Be sure also to try Swapin and make your first deposit today and access the future of finance. Swapin is a pioneer in crypto-to-payment solutions, catering to both B2C and B2B segments with a wide range of proprietary products and services. Click here for more information about Swapin or to join the Swapin team!