Is It Legal? Swapin Crypto License And Regulations Explained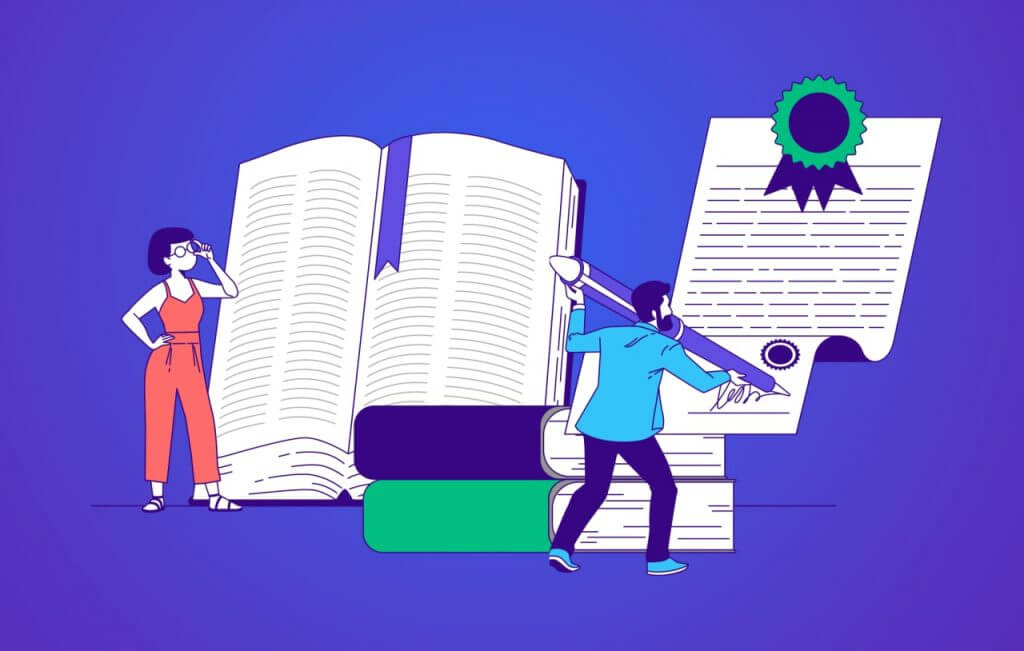 With cryptocurrencies becoming more popular for consumers and businesses alike, solutions like those provided by Swapin are breaking down barriers between crypto and traditional banking for the first time ever. But when it comes to business, ensuring legal and regulatory compliance is crucial to continued operation. This leaves many business owners and merchants wondering: is it legal?
In this blog post, we are examining Swapin's license and discussing how the company adheres to strict regulatory guidelines to maintain the highest level of quality and compliance for its user. Here is more about why Swapin is among the most trusted brands in the crypto-to-fiat payments space today.
All About Swapin's License, Legal Compliance, Regulations, And More
Swapin is a regulated European digital currency service provider operating under the license FVT000088 and is also a member of the Estonian Chamber of Commerce and Industry, Estonian Crypto Currency Association, and the Swiss Crypto Valley Association. According to our ambitious development roadmap, Swapin is heavily focused on offering secure and legally compliant solutions for the modern payment industry.
Simply put, Swapin and its crypto-to-fiat solutions designed for B2C and B2B segments alike are entirely legal, safe, and fully regulated. Swapin has been featured widely in the media in publications like Yahoo! Finance, Business Insider, and Bitcoin.com.
Swapin has attracted partners from Kraken, StartupYard, IBAN.com, Veriff and LexisNexis. More recently, Swapin's solutions attracted new partners who leverage B2B solutions like SwapinCheckout and SwapinCollect. The set of new partners includes real estate company RE/MAX, jewelry retailer E-Jewels, investment firm Aufort Gold and many others.
Another sign of confidence, was due to Swapin''s recent successful funding round which raised €1.68M and attracted a variety of industry investors and executives across crypto, finance, IT, and more. The advisory board includes Dmitrij Pruglo, founder and CEO of Covesting; Marek Partel, founder and CEO of Estateguru; Toomas Romer, CTO & VP at BOLT; and Ian Kalla, CXO at Bankish.
Swapin's Trusted And Reputable B2B And B2C Solutions
Swapin is a trusted, reputable, and regulated brand. But what does this mean for businesses and their customers? As a business, you can rest assured that all related crypto compliance and accounting are taken care of for you. Swapin's solutions are designed to do away with volatility risk for merchants. This means that when you accept cryptocurrencies like Bitcoin and Ethereum – known for their constant volatility – you get the amount in euros you expected.
Customer-focused solutions like SwapinCollect lets businesses get paid in crypto, yet receive fiat in a connected bank account using a direct payment link for clients. The direct payment link will open in a new browser window where clients can fill in related payment information and pay with crypto. SwapinCheckout is an easily implementable e-commerce widget that allows companies to accept crypto from their online webstore. The widget works as a plug-and-play tool for e-commerce solutions like WooCommerce and more.
Other Swapin solutions include SwapinPay and SwapinGet, each allowing individuals to send crypto-to-fiat payments to friends or set up recurring bill payments for things like internet or gym memberships. Each tool is also fully compliant with regulatory guidelines. In the future, a new crypto purchasing tool called SwapinBuy will be released.
Swapin is also working on getting its Electronic Money Institution license and is near completion of the development of a virtual IBAN implementation. These will further allow Swapin to offer services that bridge the gap between the world of traditional finance and digital assets once and for all.
Follow Swapin Official Channels For More Updates
Stick with the official Swapin blog for more details on exclusive Swapin B2B and B2C solutions, as well as announcements of any new partnerships in the future. You can also follow Swapin on Facebook, Twitter, Telegram, or LinkedIn.
Be sure also to try Swapin and make your first deposit today and access the future of finance. Swapin is a pioneer in crypto-to-payment solutions, catering to both B2C and B2B segments with a wide range of proprietary products and services. Click here for more information about Swapin or to join the Swapin team!