Introducing Progressive Discounts for Crypto-to-IBAN Payouts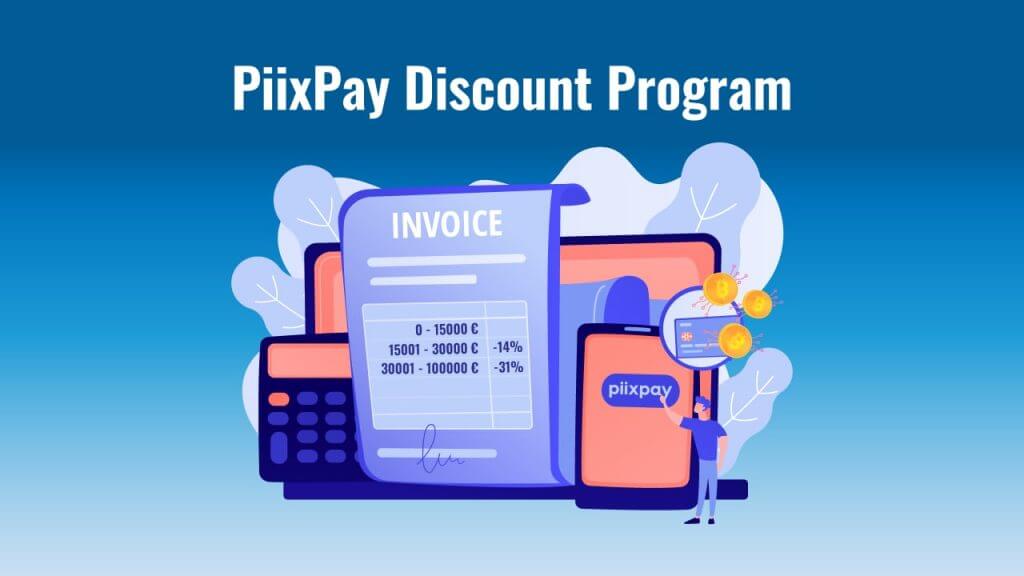 Dear Piixpay customers,

We at Piixpay always strive to meet the demands of our customers. This is why we've decided to recalculate the current fee policy and present you with the progressive discount program for our "Payments" section.

Piixpay customers are welcome to take advantage of discounts for Crypto-to-EUR payments from now on. The introduction of progressive discounts makes crypto-to-IBAN payouts even more convenient and beneficial. From now on, all crypto-to-fiat payouts sized over 15 000 EUR will get an additional 14% discount, so the final exchange fee will be reduced to 1.5%. The most significant 31% advantage is available for the 30 000 EUR+ transfers, which proceed with a commission rate as low as 1.2% in cold figures.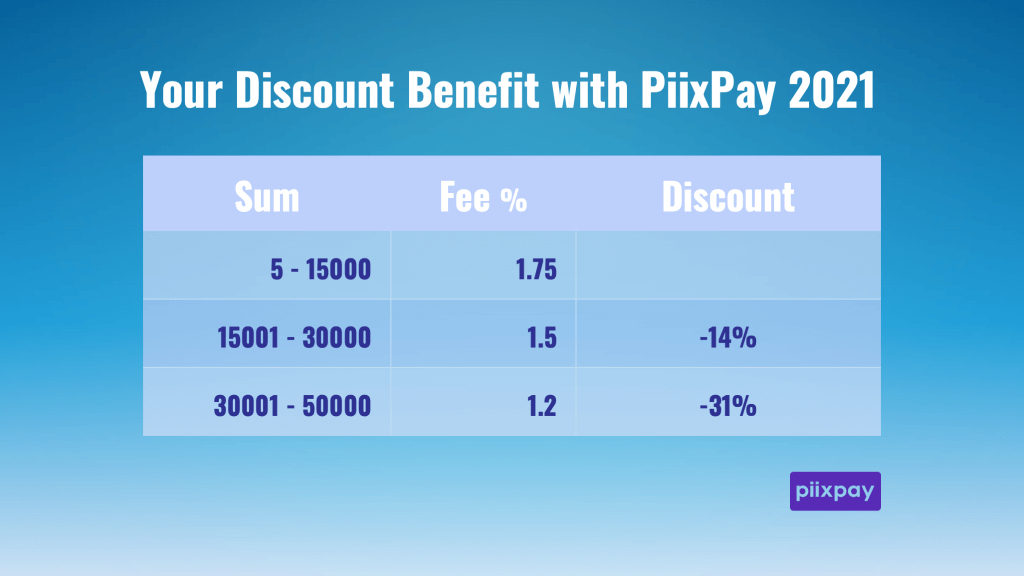 Paying bills in crypto has never been more accessible and beneficial. It is simple as this: submit the beneficiary name, IBAN, the amount in EUR, and a payment description, and choose from 5 cryptocurrencies supported. That's it!
Let your friend know about our advanced payment solutions and receive 50€!