Swapin Solutions Explained: Your Guide To SwapinGet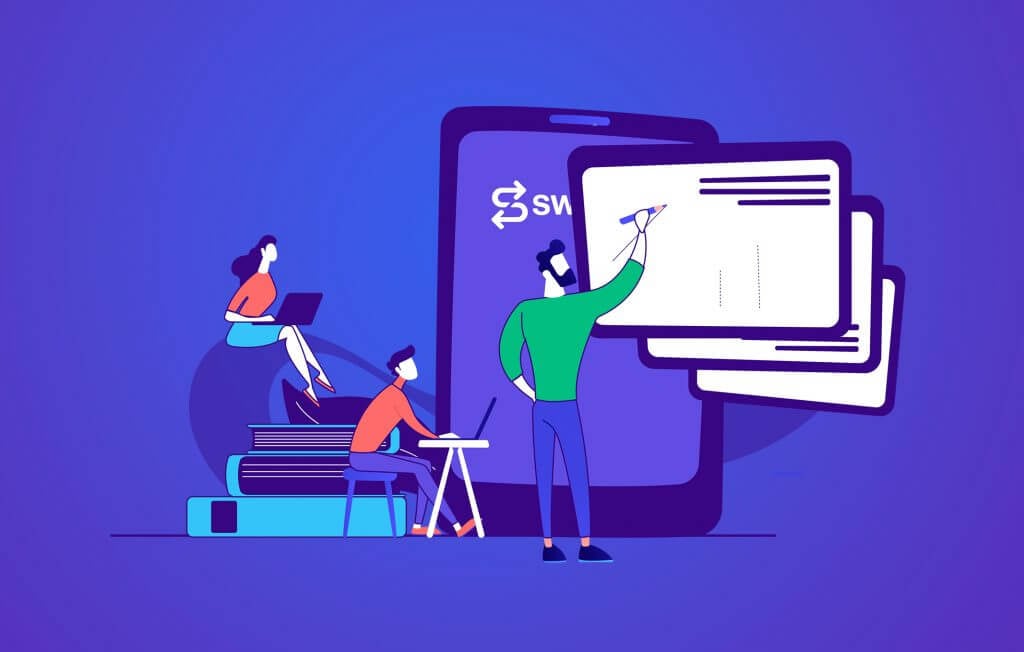 As we continue our new series of blog posts focusing on providing short guides on how to use various Swapin B2B and B2C solutions, we are next putting the spotlight on SwapinGet. With greater education, we are confident that users across Europe and worldwide will recognize the convenience, quality, and benefit of Swapin's products and services.
Please check out our SwapinGet User Guide and see for yourself how easy the tool is to use.
What Is SwapinGet? Instant Crypto-To-Fiat Conversion
SwapinGet is an innovative solution that allows users to automatically transfer personal crypto assets instantly into euros which arrive at a connected bank account. Users must link a personal Swapin crypto account to a connected IBAN. Each time fiat currency is needed for whatever reason, simply make a deposit to your personal crypto account on Swapin and receive an instant fiat transfer to your bank account. It is that simple.
Full guide to SwapinGet. How To Use
To begin using SwapinGet instant crypto-to-fiat solutions from Swapin, visit the Swapin app.
SwapinGet connects a user's crypto wallet address with their bank account.​ Every time the crypto wallet receives cryptocurrency, Swapin automatically converts it and sends EUR to the specified bank account. The SwapinGet solution is also suitable for miners, NFT artists, or crypto companies that need to partially convert crypto revenue into fiat currency.
To take advantage of the instant convenience and convertibility from crypto-to-fiat offered by InstaFill, go to the website header and click InstaFill and then Create new.
Fill in all necessary fields:
InstaFill name
Select coin
Beneficiary's name
Beneficiary's IBAN
Beneficiary's address
Click Continue
Swapin will connect the specified crypto account on the platform to the user's related IBAN. As soon as funds hit the associated crypto account on the platform, the funds will be automatically converted into eures and transferred to the bank account. After that, each cryptocurrency address will be linked to a specific IBAN for recurring use.
InstaFill isn't just for consumers. Crypto businesses can also use InstaFill for petty cash or to send fiat to a bank account to pay for business-related transactions and needs.
Using InstaFill, users will receive the entered amount of euros regardless of crypto volatility. The process is instant and Swapin fixes exchange rates while the InstaFill order is processed. Swapin handles the crypto-related challenges for businesses and consumers alike.
Try The New App And Follow the Official Swapin Channels
InstaFill is only one of the many innovative solutions Swapin is bringing to the market for B2B and B2C users, solving some of the most critical challenges the crypto market faces and bridging the gap between crypto and the world of traditional finance. Check out InstaFill today using the Swapin app.
Please keep checking back here at the official Swapin blog for more details on exclusive Swapin B2B and B2C solutions, a closer look at the Swapin team, and more features as they are announced. You can also follow Swapin on Facebook, Twitter, Telegram, or LinkedIn.
Be sure also to try Swapin and make your first deposit today and access the future of finance. Swapin is a pioneer in crypto-to-payment solutions, catering to both B2C and B2B segments with a wide range of proprietary products and services. Click here for more information about Swapin or to join the Swapin team!