Piixpay entering DeFi with Smartcredit.io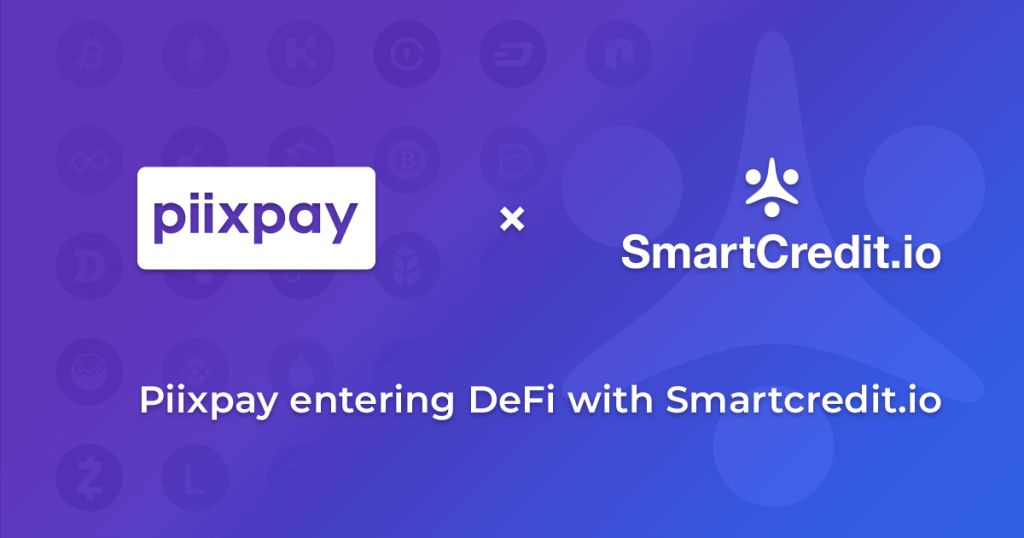 We are entering a new phase of Decentralised Finance by establishing a key partnership between Piixpay and Smartcredit.io
With the demand for DeFi products, we believe that the only way to provide those services to our customers is to really open Piixpay to promising players in the space.
Enter Smartcredit.io – a decentralised lending platform offering low collateralization with a fixed income approach.
What's next?
A cross-integration between Smartcredit and Piixpay is in the works. We are delighted to see both teams very eager to complete the development.
Here's an overview of the plan.
Smartcredit.io widget will be integrated to Piixpay.com enabling Piixpay users to collateralize their ETH positions and get DAI stable coin.
On the other hand, Smartcredit users will be able to purchase directly crypto and cash-out to EURO within the same smartcredit.io interface using Piixpay.
With this, both teams aim for the best usability and at the same time, add complementary value to each product.
We are delighted to provide new ways of customers to lend/borrow crypto and experience the power of DeFi. We believe in financial freedom and so too our users will be able to truly benefit from it.

Timeline?
We aim to complete both integrations in December 2020. Stay tuned for more information on how to use both widgets.
Meanwhile, do visit:
Piixpay Team