Invite and Earn 50€ – You and Your Friend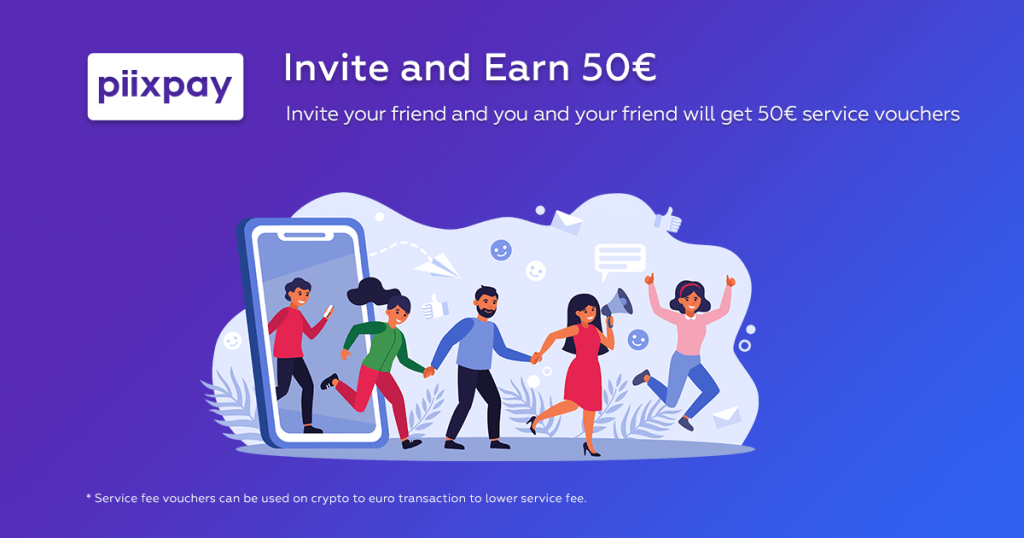 Hey guys,
TL;DR: Invite your friend and you and your friend will get 50€ service vouchers.
It's been a long time since we didn't talk about our referral. But you can create your own personal link with Piixpay to invite your friends. At the moment this will give you awesome discounts when making a transaction. So here's where you can find it:
1.Go to "Rewards" in the menu.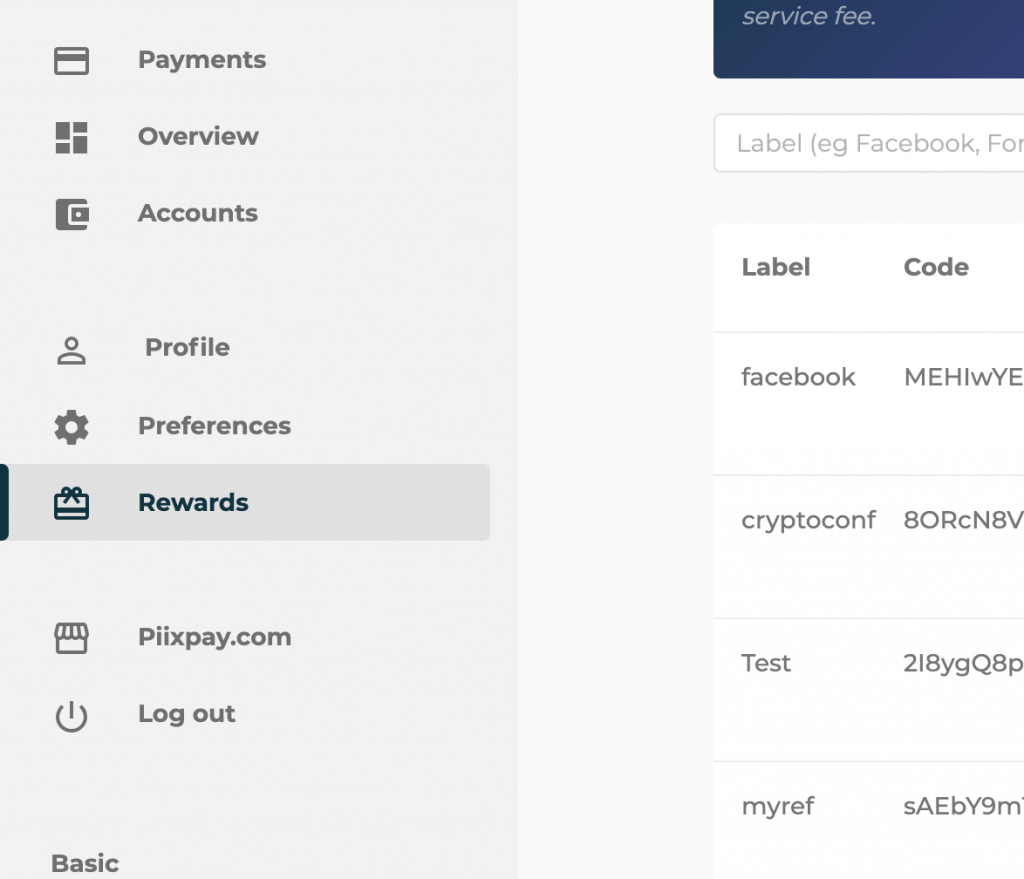 2. Type label i.e "facebook: and click – "Create a referral code"

3. Bellow in the table you can see your links

What does it give you?
Every referral will give you: 50€ worth of service discounts for you and your friend.
Share the love!
Piixpay Team