Swapin x Pax.world: A Seamless Solution for Salary Payouts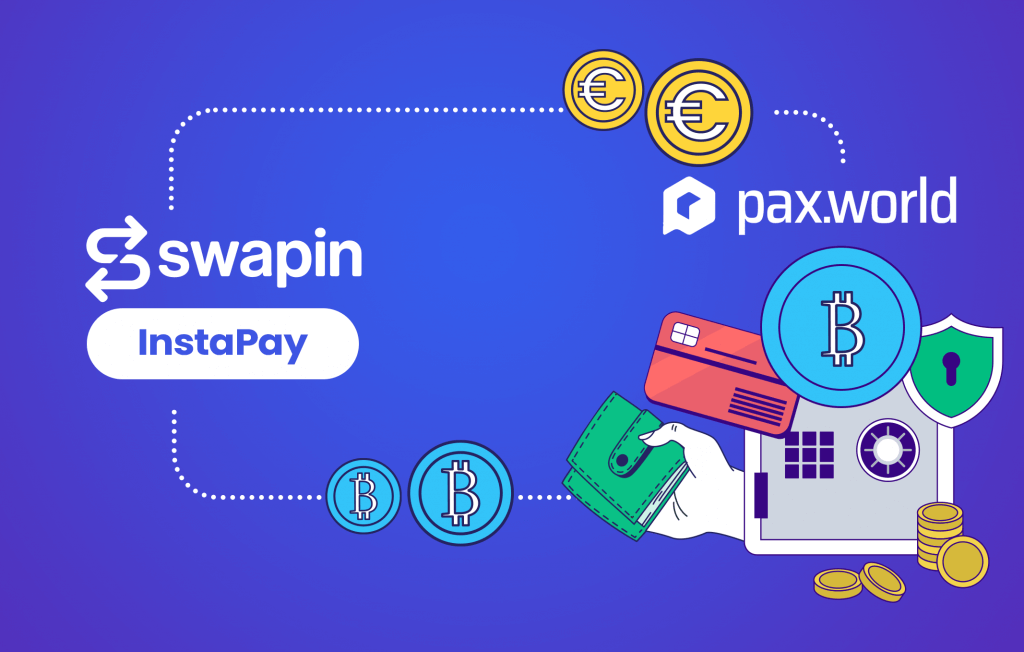 In recent years, we've seen more and more companies offering the option to receive your salary in crypto. It's common to see crypto startups paying salaries in digital assets, but what is the solution for them once staff expenses have to be covered in fiat currency?
Although many small crypto companies earn their income in crypto, sometimes employees don't want to deal with crypto themselves or would rather receive a more stable salary option. InstaPay by Swapin is a convenient solution for these companies to bridge the gap between cryptocurrencies and fiat.
Pax.world, a blockchain startup working on a multi-functional decentralized metaverse, was looking for a solution to offer fiat salary payouts to their employees. That's when they joined the list of Swapin clients and implemented InstaPay, which works as an instant converter that allows companies to pay salaries, partners, and even service providers in digital assets, while euros are delivered to the IBAN account of the receiving party.
In the case of Pax.world, they earn money in crypto but want to send out their employee's salaries in euros. All the accountant needs to do is open InstaPay and enter the recipient's bank account details, the amount in euro the company needs to transfer, and the cryptocurrency they prefer to pay with. Swapin currently accepts transactions in nine major assets including BTC, ETH, USDT, LTC, and more.
Once they've done that, InstaPay immediately calculates the amount of crypto needed and the wallet address to send it to. That amount is fixed and the Pax.world accountant then has 30 minutes to complete the transaction. Once it's complete, the employee receives the fixed amount in euros to their IBAN account in a matter of minutes, guaranteeing protection from crypto market fluctuations for both sides.
Here is what Frank Fitzgerald, the Founder of Pax.world thinks of InstaPay: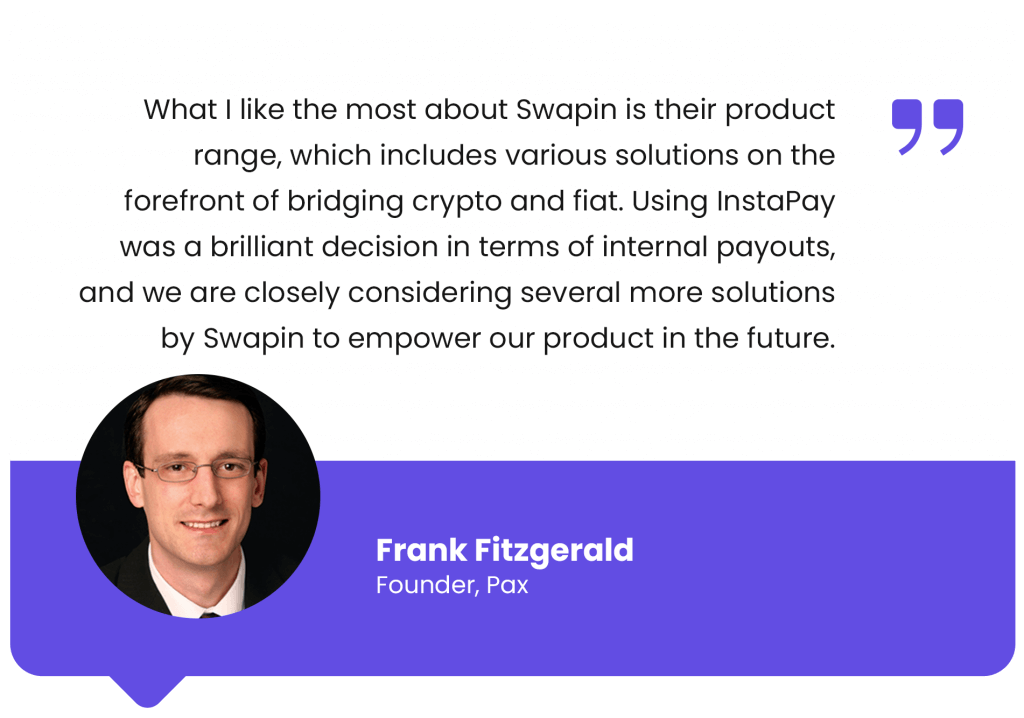 Sign up for your personal Swapin account today and start accepting and spending crypto in a smarter way. Follow our official Twitter account and stay tuned for more updates!