Piixpay KYC and Risk Levels Explained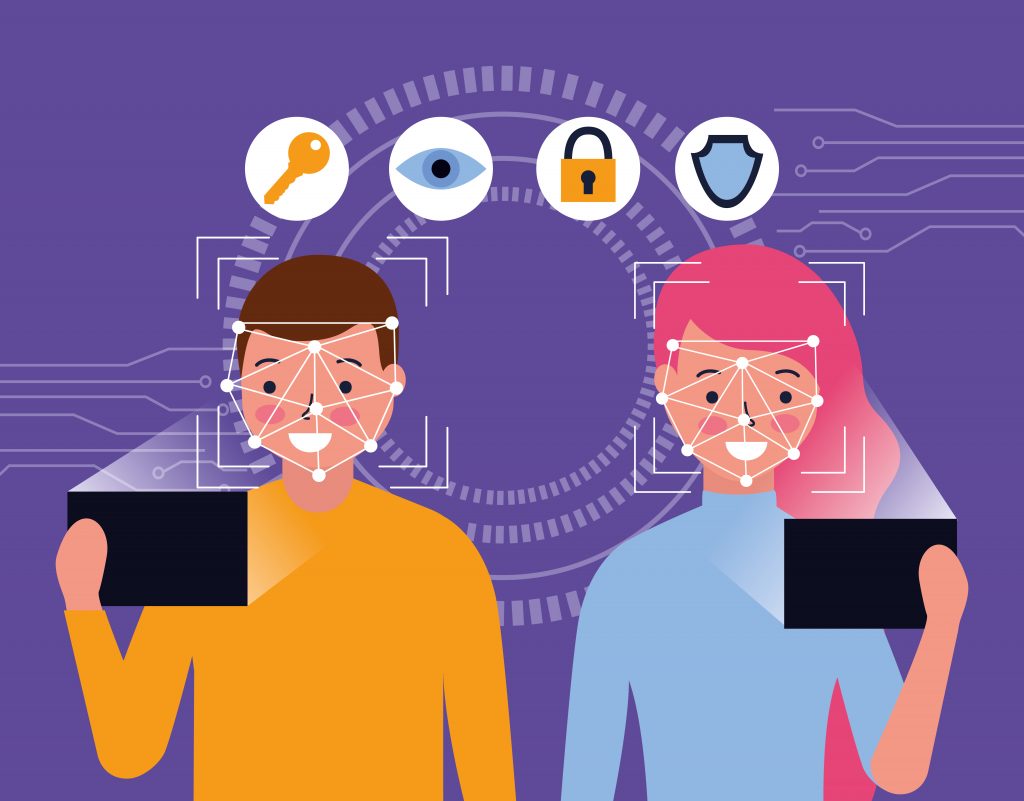 Hello everyone,
We know that making KYC and submitting all those questions and documents can be tiresome. But it is for your own safety. Moreover, we can keep Piixpay running smoothly without any problems with our banking partners.
We want to make the KYC process easier but we also need to comply with the current EU and Banking regulations.
So let us tell you a bit more about our questions, during KYC and why we need them? And what are the Risk levels, Tiers etc.
There are 3 types of Tiers.
Tier 1 – Up to 15K cumulative transaction
Tier 2 – Up to 30K cumulative transactions
Tier 3 – Up to 30K+ cumulative transaction
Tiers are assigned and checked automatically depending on your country and transaction history.
Risk Levels
Also depending on the country, you might be asked additional questions. So, here are the Risk Levels:
Risk Level 1: EEA Zone is usually Level 1. So, no additional questions. except for Bulgaria, Romania, Croatia, Hungary and Liechtenstein
Risk Level 2: Antarctica, Antigua and Barbuda, Bonaire, Bouvet Island, British Indian Ocean Territory, Christmas Island, Cocos [Keeling] Islands, Curacao, Falkland Islands, Faroe Islands, Fiji, French Guiana, French Polynesia, French Southern Territories, Greenland, Guadeloupe, Heard Island and McDonald Islands, Isle of Man, Jersey, Kiribati, Macao, Martinique, Mayotte, Micronesia, Nauru, New Caledonia, Niue, Norfolk Island, Northern Mariana Islands, Oman, Palestine, Pitcairn Islands, Puerto Rico, Réunion, Saint Barthélemy, Saint Helena, Saint Kitts and Nevis, Saint Martin, Saint Pierre and Miquelon, San Marino, Sint Maarten, South Georgia and the South Sandwich Islands, Svalbard and Jan Mayen, Tokelau, Tonga, Tuvalu, U.S. Minor Outlying Islands, Uruguay, Wallis and Futuna, Western Sahara, Åland
Risk Level 3: Rest of World
So firstly, when registering your profile – some questions will appear depending on your country of residence.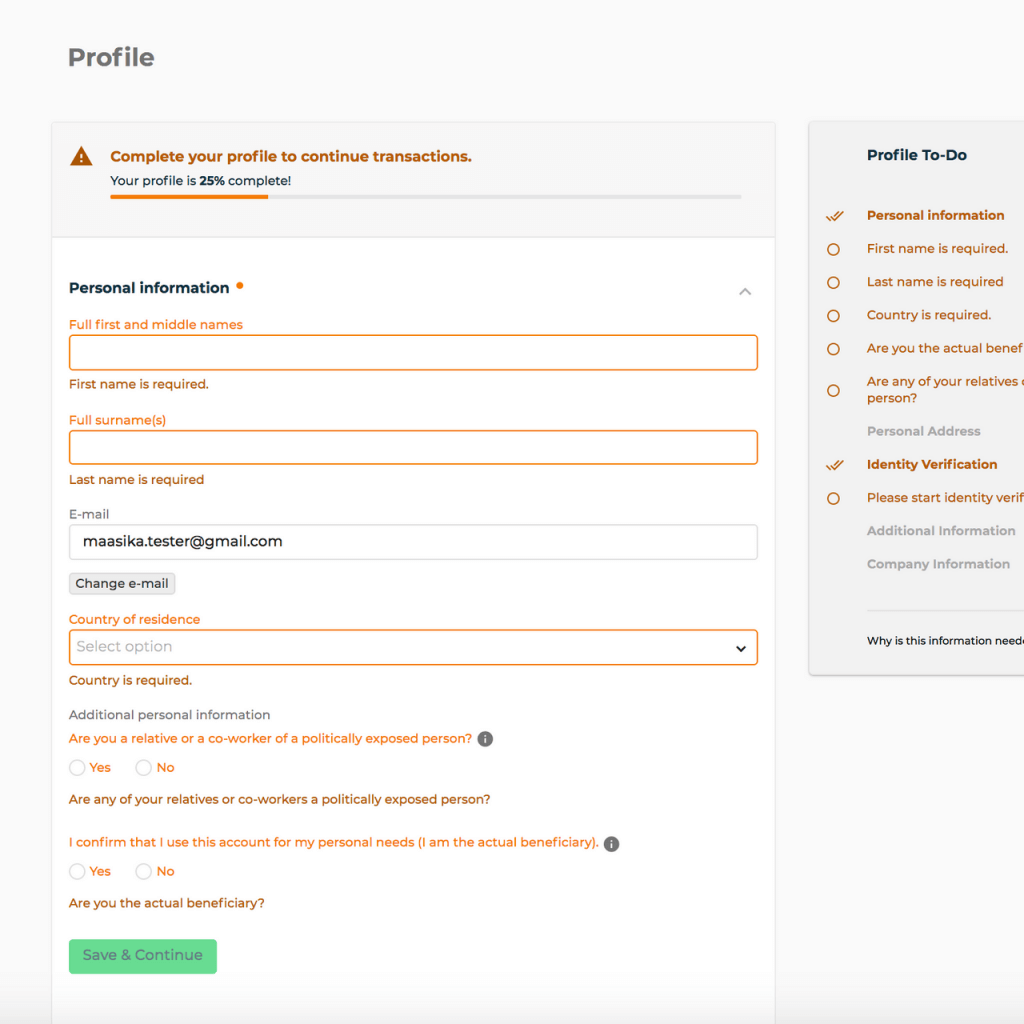 Example: If you are a resident of Germany and you will not exceed 15K worth transactions during the year – you will be not asked additional questions.
Thus, due to EU regulations, Georgian (example) residents need more documents to be submitted.
Again, that's because of the new AMDL5 regulations taken place in EU. We are registered in EU and we need to somehow mitigate the privacy "Crypto-world" and the law.
What do we ask more? (If Risk Level 3)
Purpose of transaction: you can specify here "Salary"
Employer Name (write self-employed if don't have one)
Source of Funds: This is a standard question. Ideally, you can upload any statement that proves your holdings – this could a bank statement or wallet address screenshot.
Personal Address (Preferably Utility Bill)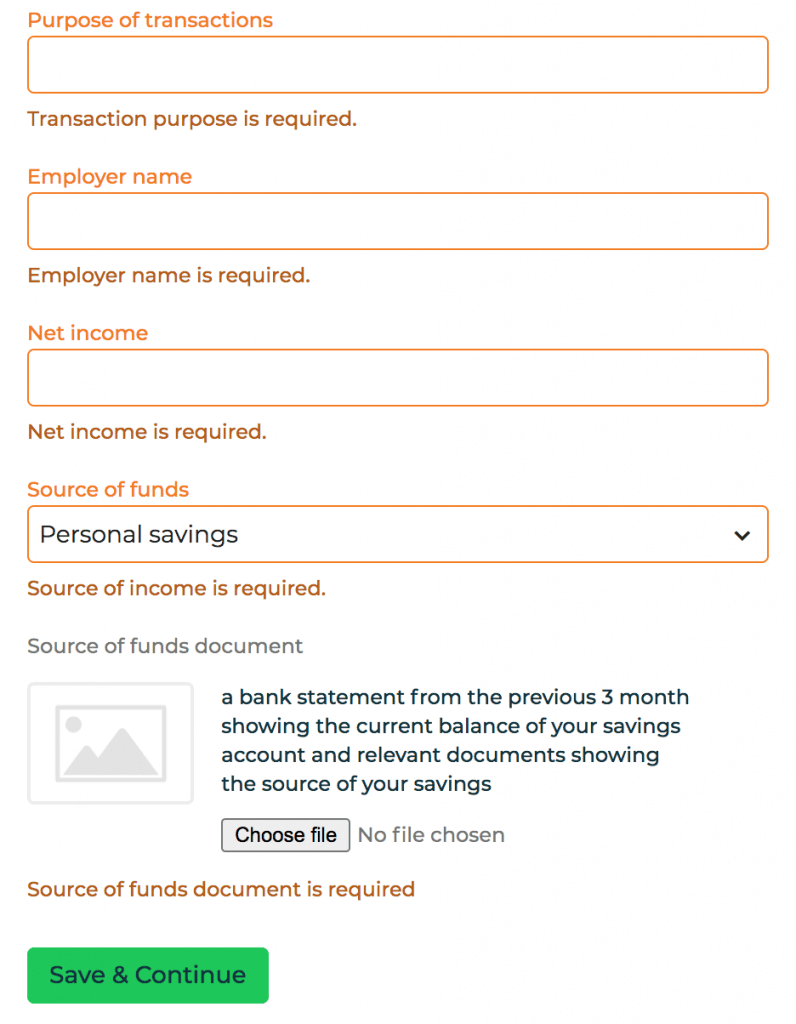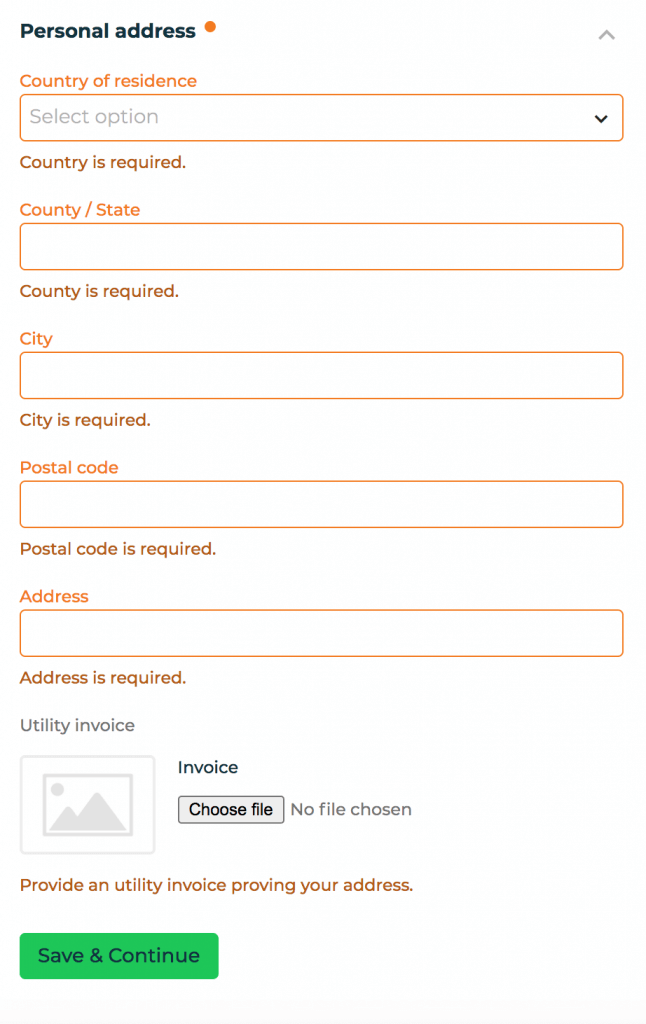 Also, check if you are a board member of the company. If not, just select "No".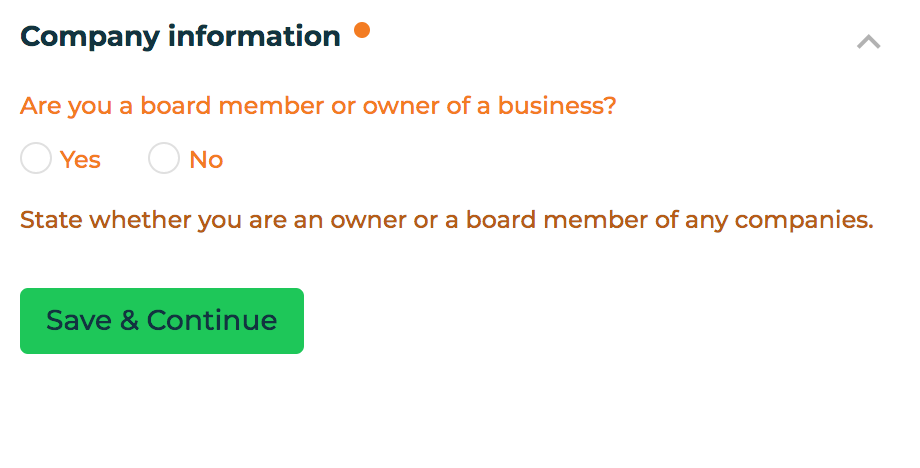 Additional information
Please note to submit up-to-date documents. We will notify you if your document has expired.
More information on how to pass the KYC you can find here: https://steemit.com/piixpay/@piixpay/how-to-complete-make-piixpay-kyc-registration
All the best! Happy transacting!